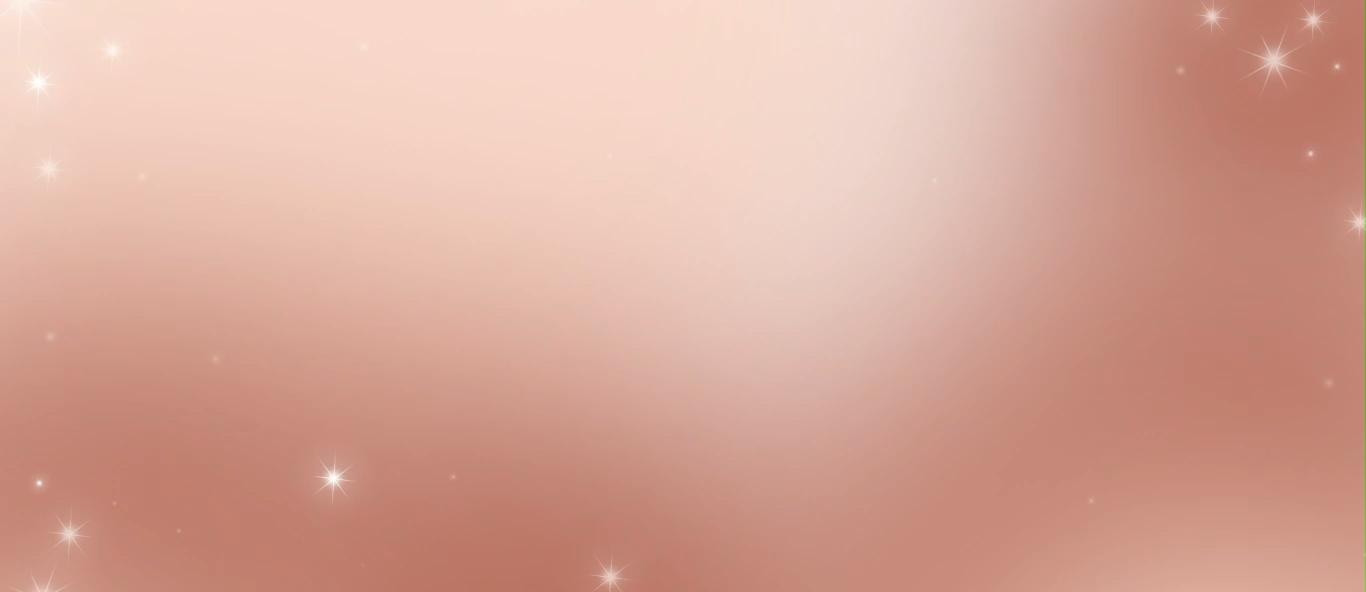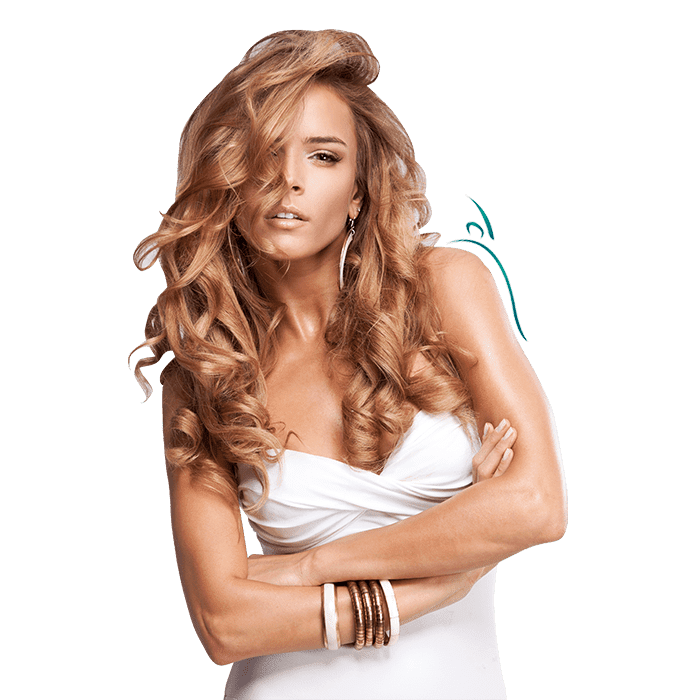 Breast Reduction in Dubai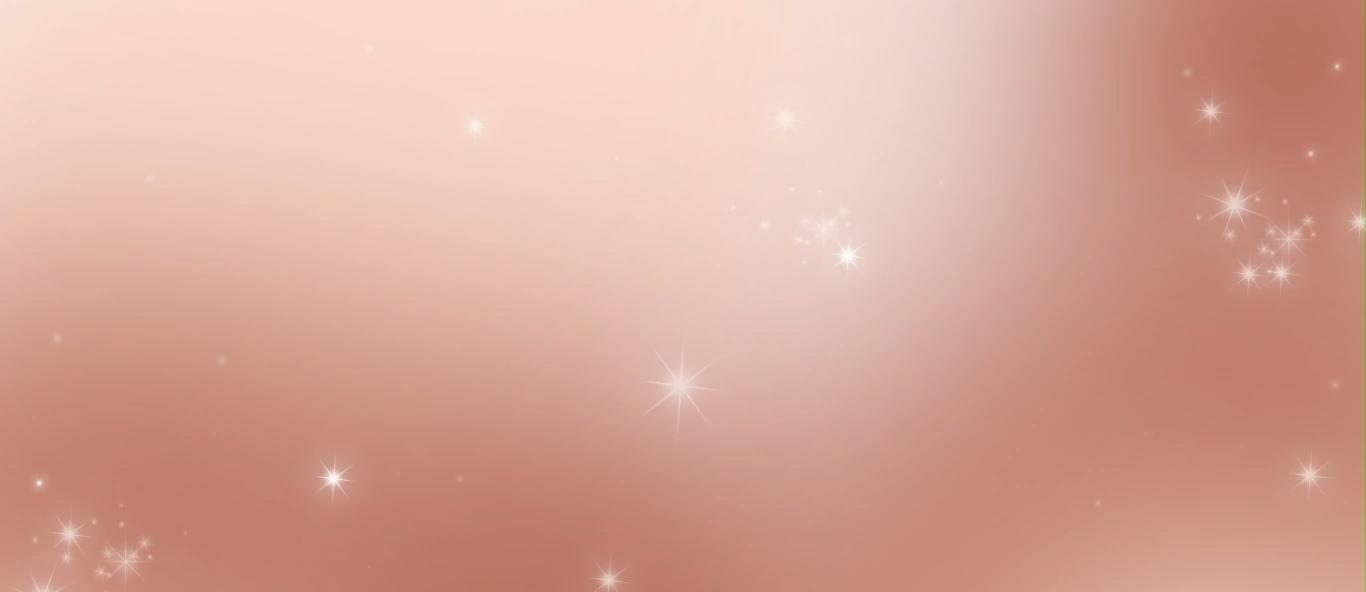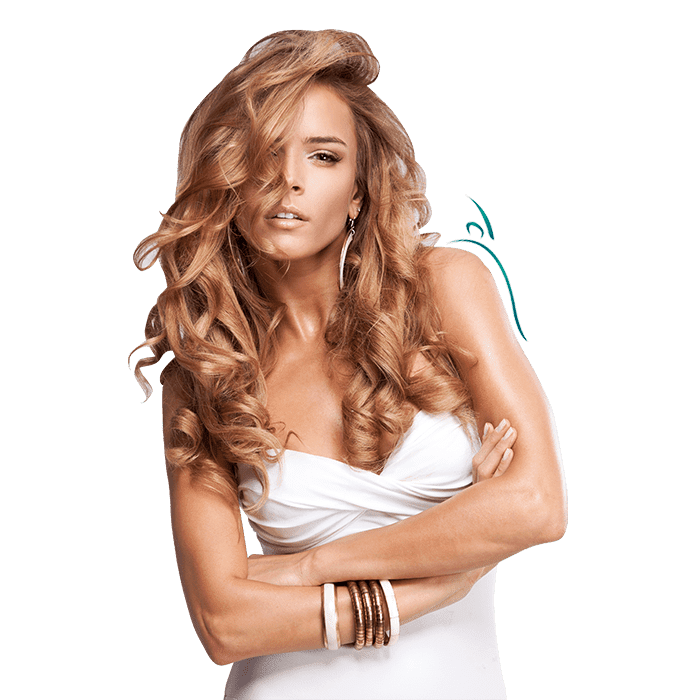 Breast Reduction in Dubai

THE FINEST RESULTS FOR YOUR BREAST REDUCTION SURGERY IN DUBAI
Breast Reduction or reduction mammoplasty is a surgical process of reducing breast size to a size more proportionate to your body frame to alleviate the discomfort and pain experienced due to their large size.
Are your breasts disproportionately larger than your body frame? Do your large breasts cause discomfort and/or pain? Do your breasts affect your ability to participate in certain physical activities or find clothing that fits you well? Does their large size make you conscious? If yes, Breast Reduction in Dubai can help.
At our state-of-the-art plastic surgery clinic in Dubai, our experienced breast surgeons in Dubai & UAE use the latest breast reduction techniques with minimal scarring and low recovery times.
(This page discusses breast reduction for women. For male breast reduction or gynecomastia surgery, please click here.)
BREAST REDUCTION
FACTS AT A GLANCE
Anesthesia
IV Sedation/ General Anesthesia
Recovery Period
2-4 Weeks
WHY CHOOSE HASAN SURGERY & DR. HASAN ALI FOR YOUR BREAST REDUCTION SURGERY IN DUBAI?
Dr. Hasan Ali is among the most experienced breast surgeons in Dubai. He has an unparalleled body of work for breast surgeries, including male and female breast reduction surgeries in Dubai & UAE. His clients' results and satisfaction levels are second to none.
A skilled breast reduction surgeon is also a body contouring expert who truly understands anatomy and aesthetic implications and can give you results that look natural for your body type. Considering this, a surgeon who has mastered breast reduction and is also a body contouring expert is likely to give the best results for your breast reduction surgery too. And in that respect, Dr. Hasan Ali is highly accomplished surgeon for breast reduction in Dubai and is also regarded for advanced body contouring surgeries.
Dr. Hasan is known for his exceptional skills as a plastic surgeon. He is that rare kind of plastic surgeon who is widely respected and trusted by his patients and fellow doctors alike. He has performed 5,000+ surgeries with outstanding results.
Dr. Hasan's clinic – Hasan Surgery – is located in Dubai, UAE, in the prestigious Dubai Healthcare City (DHCC). True to Dr. Hasan's desire for excellence, Hasan Surgery is a highly modern, state-of-the-art cosmetic surgery clinic in Dubai. It is set up as an Ambulatory daycare surgical facility.
Hasan Surgery is an AAAASF-accredited plastic surgery clinic in Dubai since 2016 – the global gold standard for accreditation of outpatient surgical facilities. The accreditation acknowledges the clinic's high standards and latest technology and its focus on patient safety.
Hasan Surgery is a plastic surgery clinic committed to the highest standards of quality and patient safety.
Because of his high standing as a top plastic surgeon in Dubai, Dr. Hasan Ali is also a renowned trainer of plastic surgeons, surveyor, and examiner.
BREAST REDUCTION BEFORE / AFTER IMAGES
As per Dubai/ UAE regulations, we are not permitted to showcase images of certain body parts, and particularly female body parts, including breasts, thighs, buttocks, and genitalia. For this procedure, we have a vast collection of before/after images, but those are not permitted to be displayed as per local regulations. We would be delighted to show you our results during your initial consultation. We encourage you to ask our surgeons for the same during the consultation.
BREAST REDUCTION SURGERY FAQs
What is Breast Reduction surgery?
Breast Reduction, clinically referred to as reduction mammaplasty/ mammoplasty, is a surgery to reduce your breast size, allowing you to have a bust size that is more proportionate to your overall anatomy and alleviating the problems that are associated with a disproportionately large breast.
Bigger isn't always better. And this holds true for huge breasts too. For many women with awkwardly large breasts, the large size causes various limitations. Breast Reduction surgery is meant to lower the pain and discomfort of women with big breasts by removing excess fatty deposits and reducing their busts. Besides reducing the bust size, removing fatty deposits beneath the breasts also helps avoid various medical complications.
Breast Reduction is the surgery with the highest patient satisfaction rate of all cosmetic surgeries.
How is Breast Reduction surgery performed?
Breast Reduction is usually done under general anesthesia, though we often perform these procedures under IV sedation too.
Breast reduction surgery involves removing excess tissue and skin from the breasts to reshape and reduce their size. It can also reduce the size of the areola.
During the breast reduction surgery in Dubai, your breast surgeon will mark your body and make an incision to remove tissue and skin from the breast. If the areola size needs reduction, the surgeon will excise the extra areolar skin, making the areola more proportionate to the new breast size.
If the nipple and areola need to be repositioned, the surgeon will do that too. The incisions will then be closed with stitches.
Sometimes, liposuction is also used for the best results. But it's also possible that you may be a good candidate for breast reduction via liposuction alone if most of your breast is fatty (and not fibrous) tissue and there isn't much excess skin.
Many women also choose to undergo a Breast Lift along with Breast Reduction since large breasts usually have sagging issues.
Once done; ideally, there should be no significant lumpiness or irregularity of shape.
Who is an ideal candidate for Breast Reduction?
You may be eligible for Breast Reduction surgery if you are a healthy female above 18 years of age, with a healthy weight, who has significant concerns with her large bust size.
If your large breasts are causing pain in your neck, shoulder, or back; irritation under your breast – in the crease/ fold of your breast; problems in exercising; difficulty in finding the right fit of clothes; wedges from your bra straps; or making you extremely conscious, you may be a good candidate for Breast Reduction.
You may also be eligible for breast reduction surgery in Dubai if both your breasts are noticeably asymmetrical or uneven and you want to reduce them to the same size and shape.
You should not be pregnant or breastfeeding. You should not have any medical condition that could interfere with wound healing.
Breast Reduction does not lift sagging breasts, for which a Breast Lift may be needed and can be combined with Breast Reduction surgery.
Before ensuring your candidature for the Breast Reduction in Dubai, your breast surgeon will review your medical history and past and present health condition. You will have to discuss your medication, including any herbal supplements.
As a possible candidate, you must have realistic expectations about your resultant appearance after the procedure. You must stop smoking before and after the surgery, as tobacco can slow down the blood flow to the skin and thereby slow down the healing process.
The surgery will show desirable results only on people who are generally healthy and do not have any previous history of having cardiac issues, pulmonary emboli, excessive bleeding, seizures, immunodeficiency disorders, or deep vein thrombosis. People with such conditions are discouraged from undergoing this procedure due to a higher risk of surgical complications.
People on specific anti-inflammatory and anticoagulant drugs are also discouraged from undergoing breast reduction surgery.
What are the various techniques for Breast Reduction?
There are various surgical techniques for performing Breast Reduction. Your breast surgeon will determine which technique is most appropriate for you after discussing the pros and cons of each. The choice will be guided by the size and shape of your breasts, your breast anatomy and composition – fatty tissue v.s glandular tissue, the amount of reduction to be made, your skin elasticity, whether nipple repositioning is involved, your motherhood and breastfeeding needs, your aesthetic concerns, and other relevant factors.
Anchor Pattern or Inverted T Technique – As the name suggests, this technique is so called because the shape of the incision resembles a ship's anchor, or an inverted letter "T". This is the most common technique of breast reduction and also the most invasive. However, it is the most preferred technique for women withing huge breasts.
Incision Location:
This technique results in three incisions – all along the breast crease, extending vertically up to the areola, and all along the areola.
Advantages:
Because the incision is horizontal and vertical, this technique allows for maximum excess tissue and skin removal, leaving behind smooth breast contours.
Disadvantages:
It is the most invasive technique and results in the most scarring. If the nipple is fully detached during the surgery, there is a risk of breastfeeding inability and/or permanent loss of nipple sensation.
Vertical Incision or LeJour Technique – As the name suggests, this technique creates a vertical incision that is keyhole/ lollipop/racquet-shaped. This technique is preferable for women with moderate-to-large size breasts who do not need significant skin and breast tissue removal.
Incision Location:
Along the border of the areola and extending vertically down to the breast crease.
Advantages:
Less invasive technique with smaller scars; results in shapelier breasts; shorter surgery and recovery period; does not typically include full nipple detachment – so the risk of loss of nipple sensation or breastfeeding ability is minimized.
Disadvantages:
This technique does not involve significant removal of excess skin so that breasts may have wrinkles for many months post-surgery.
Scarless Breast Reduction Technique via Breast Liposuction – As indicated, this breast reduction technique is nearly scarless and is done via liposuction. It is preferable for women who need a moderate decrease in breast size, have good skin elasticity, do not have saggy breasts, and whose breasts have more fatty tissue than glandular tissue. The process is similar to liposuction for other body parts – a cannula is inserted into the breast through the incision, and gentle movements or ultrasound waves are used to loosen the fat, which is then removed, and the incisions closed.
Incision Location:
In the breast crease, under the armpit, or along the areola (donut or periareolar incision).
Advantages:
Less invasive with one small inconspicuously placed scar for each breast; does not impair breastfeeding ability as only fatty tissue is affected; no risk of loss of nipple sensation as the nipple is not removed.
Disadvantages:
Cannot be used for women with very large or pendulous breasts with more glandular tissue; does not provide a lifting effect to the breasts, unlike the other techniques.
Does Breast Reduction affect my ability to become pregnant?
Your Breast Reduction surgery in no way affects or interferes with your ability to become pregnant.
Does Breast Reduction surgery affect my ability to breastfeed?
A skilled plastic surgeon knows how to conduct your Breast Reduction surgery and is extremely careful that your surgery does not affect your milk ducts and, therefore, your ability to breastfeed. However, depending on the type of breast reduction technique used, there is always a risk that the mammary glands are affected, impairing your ability to breastfeed.
At Hasan Surgery, our exceptional breast surgeons will discuss your maternity plans before determining the breast reduction technique to use.
Ideally, it is best to undergo breast reduction surgery after your pregnancy and breastfeeding phases are over.
Will there be a permanent change in my nipple sensation?
It is possible for women to lose some feeling or nipple sensation after a Breast Reduction surgery, especially for those undergoing the reduction via the traditional/ anchor incision technique. When liposuction is used for breast reduction, there is no effect on nipple sensation. For most women, though, the change in nipple sensation lasts for 6 to 12 months after the breast reduction surgery before returning to normal.
What is the cost of Breast Reduction surgery in Dubai?
The cost of Breast Reduction surgery in Dubai depends on the following factors:
Skill and experience of the plastic surgeon
Standard of the clinic/ hospital where the surgery will be performed
The choice of technique used – Anchor/ Vertical/ Liposuction
Extent of breast size decrease desired
Whether the procedure is combined with other breast or body contouring surgeries
It is advised to get an initial consultation from a specialist plastic surgeon to know the cost applicable to your case and your eligibility for the procedure.
What anesthesia is usually given for Breast Reduction surgery?
Breast Reduction surgery is performed under IV sedation at our clinic in Dubai or under general anesthesia at our allied accredited hospital in Dubai.
When can I resume normal activities after my Breast Reduction?
Most women can resume normal activities within 10-14 days. We recommend you schedule 2 weeks off from work after your Breast Reduction surgery. The complete healing and recovery after the surgery will need more time.
Take note that even after 2 weeks off, you might be required to avoid specific activities until you fully recover. Light exercises can be started after 4 weeks. For women whose work involves strenuous physical activities, you'll need to wait another 6-8 weeks before resuming your normal activities.
What recovery and post-operative precautions are needed after a Breast Reduction surgery?
Most patients experience pain and discomfort after the surgery when anesthesia effects diminish. You will start to feel comfortable after 2-3 days.
Immediately after the Breast Reduction surgery, the incisions will be covered in bandages. These loosely wrapped bandages will help minimize the swelling. Sometimes, a small tube will be placed in the treated areas to drain the excess blood and lymph fluid. Once the bandages and tubes are removed after a few days, your breast surgeon will recommend you wear a surgical bra for a few weeks to aid the healing process and keep the swelling down. It is normal to feel some loss of sensation or heightened sensitivity in the treated areas after the surgery. This temporary numbness/ sensitivity will disappear within a few days. You may also have difficulty stretching or raising your arms.
You will be prescribed antibiotics to avoid infection. During your first week of recovery, you can expect issues with pain and bruising. The pain is managed with prescribed medications, and the bruising through cold compresses or Arnica gel. You should get plenty of rest during this time, though you should walk lightly to promote circulation and avoid blood clots.
After the first week of recovery, it is necessary to do a follow-up visit with your plastic surgeon to monitor your progress and to check the incision sites.
It would be best to sleep with your torso elevated until the swelling subsides. Avoid bending, stretching, or lifting for the first 3 to 4 weeks.
After this period, you will have recovered enough to return to your routine as long as it does not involve strenuous physical activity. Pain and significant bruising will have subsided.
It is advised to avoid intense physical and athletic activities that may strain your breasts for about 8-12 weeks after the surgery.
It is best to do follow-up visits with your plastic surgeon for continuing post-surgical care.
What are the possible risks and side effects of Breast Reduction surgery?
Breast Reduction is a safe procedure in the hands of a skilled breast surgeon, but following complications may be seen:
Infection
Swelling & bruising
Hematoma – fluid accumulation under the skin
Temporary numbness or nipple sensitivity
Permanent loss of sensation in the nipples
Damage to milk ducts/ nerves/ mammary glands – inability to breastfeed
Uneven nipple height
Breast asymmetry
Contour irregularities
When will the results of my Breast Reduction surgery be visible?
Post-surgery, there will be an immediate visible improvement in the shape and appearance of your treated area, though there will be bruising and swelling that may last for many weeks. If you had your surgery via the lollipop or vertical incision method, your skin might also be wrinkled for a few months. The final results from your Breast Reduction surgery will be visible within 6 months.
How can I maintain the results of my Breast Reduction surgery?
The results obtained from a Breast Reduction surgery are long-lasting. Choosing a skilled plastic surgeon is the best way to get the best results and maintain your results longer. Maintaining a stable and healthy weight also gives longer-lasting results.
Please note, though, that your breasts can change over time due to aging, pregnancy, breastfeeding, weight changes, gravity, and hormonal factors.
For best results, strictly follow the care instructions of your plastic surgeon before and after the surgery.
*Disclaimer: Plastic & Cosmetic Surgery Results Can Vary Significantly Between Patients. In terms of results and expectations, there are numerous variables with every patient, surgery, recovery, and healing period. For more information, please read our Full Disclaimer.
In addition to the before/after images of our work, the praise of our clients regarding our services is the best and highest reinforcement of our abilities. It's also our biggest motivator.
Dr. Hasan is one of the best doctors I have ever met, the center is very professional and the staff are friendly. The center is well known in Dubai, I received a very good review from my friend who had a long experience with the center and her feed back was really true. I have done breast surgery and the result was great, when I admitted to center at surgery day I was confused and afraid, dr Hasan was really supportive and he explained to me all of the steps that we will go thorough he was very confident and his words made me calm down. I wish him and the center all the best.

Fatima Omar (Prior to 2020)
Great team of experienced professionals! Everyone is professional, courteous and caring. Dr. Hasan is extremely knowledgeable and explains the process so that you are comfortable with procedures that being performed. I love my results!!

Lasaundra Stuckey (2020)
I did with doctor Hasan Ali few procedures and it was done perfectly. I'm so happy with the results . Wish you and your all nice team best of luck and lots of appreciation from your patients !😍

Nataliya Savitska (Prior to 2020)