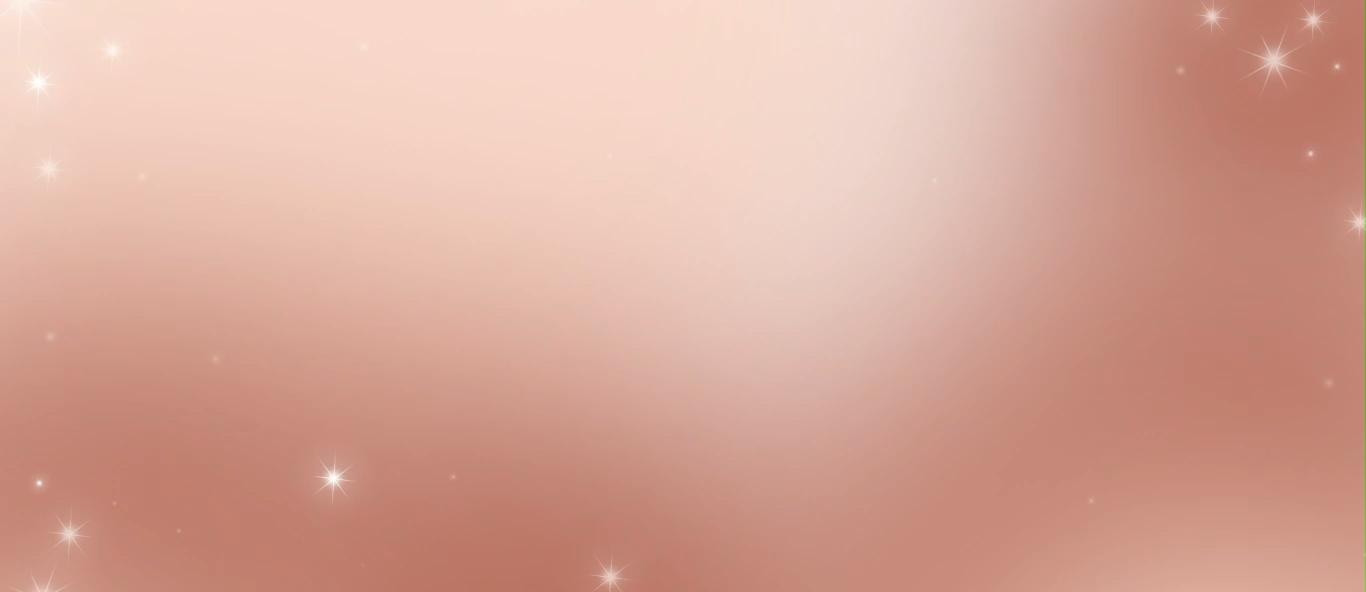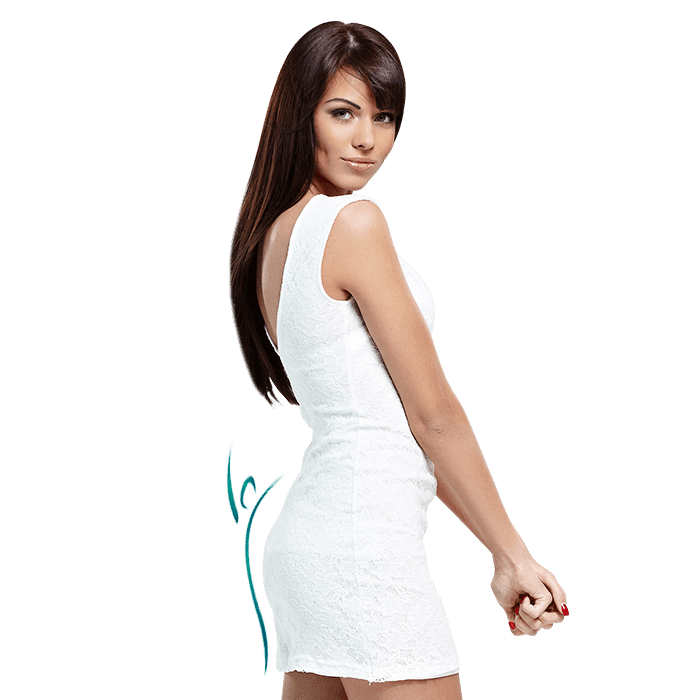 Buttock Lift in Dubai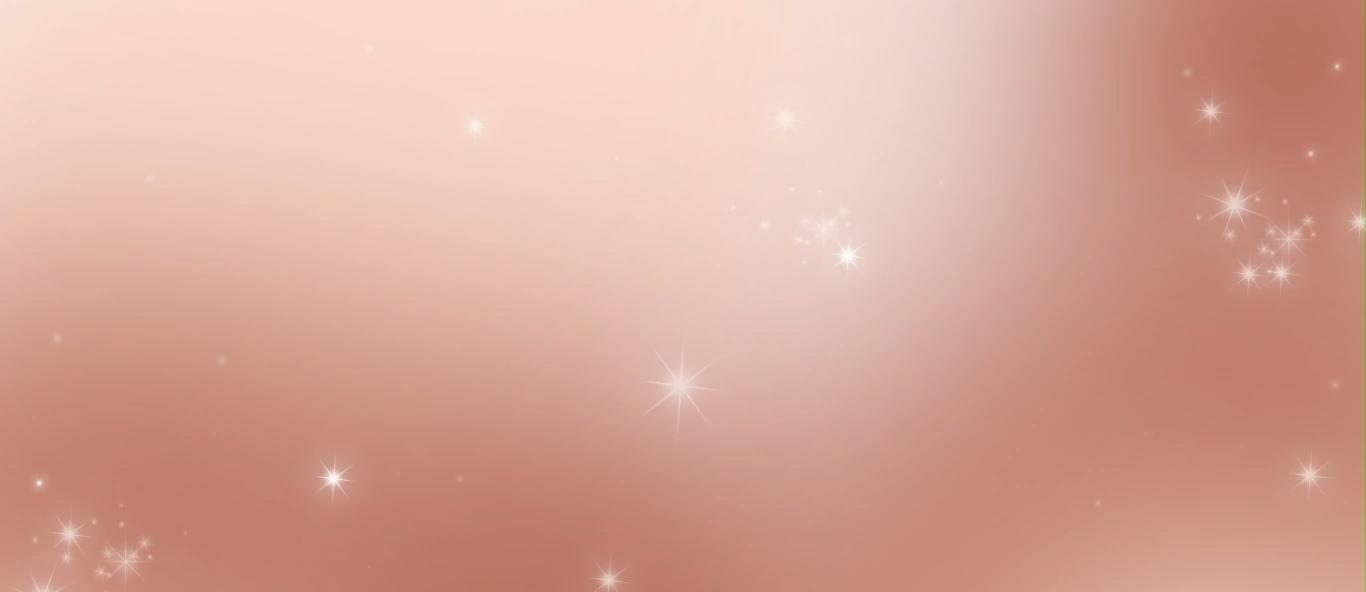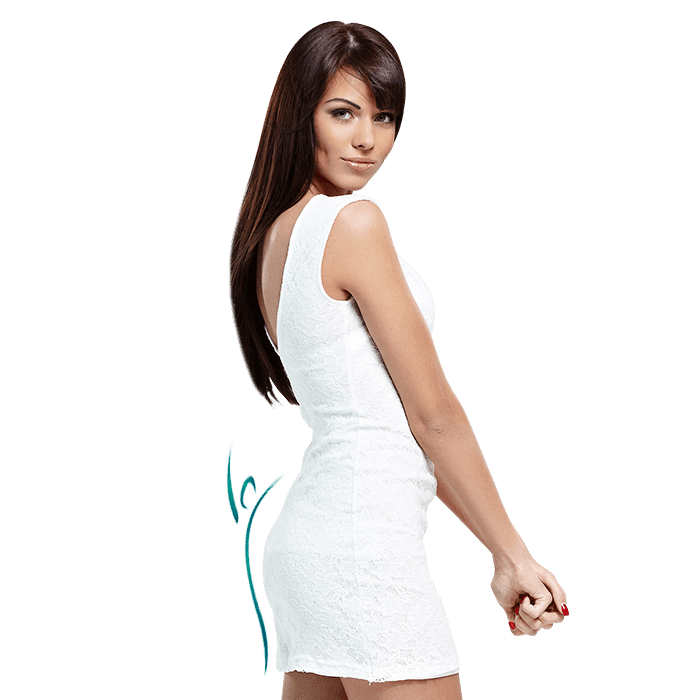 Buttock Lift in Dubai

GET PERT & TIGHT BUTTOCKS WITH
A BUTTOCK LIFT IN DUBAI
Buttock Lift is a body contouring surgery that lifts and tightens sagging buttocks. It improves the position, shape, and tone of your buttocks. It is commonly performed in combination with buttock liposuction or buttock enlargement.
Do you have sagging or droopy buttocks due to age or weight loss? Wish you had pert, tighter, higher buttocks? Consider a buttock lift alone, with buttock enlargement (Brazilian Butt Lift/ BBL), or as part of a lower body lift.
Buttock Lift in Dubai at Hasan Surgery is performed at our state-of-the-art facility or our allied accredited hospital in Dubai. Our experienced body contouring surgeons use ultra-modern equipment and techniques to correct loose, flabby, and sagging skin and provide more contoured and appealing buttocks.
BUTTOCK LIFT
FACTS AT A GLANCE
Anesthesia
IV sedation or General Anesthesia
Recovery Period
3-4 Weeks
WHY CHOOSE HASAN SURGERY & DR. HASAN ALI FOR YOUR BUTTOCK LIFT IN DUBAI?
Dr. Hasan Ali is among the most experienced body contouring surgeons, if not, the best body contouring surgeon in Dubai. He has an unparalleled body of work for body contouring surgeries, including Buttock Lift surgeries. The results obtained by his clients and their satisfaction levels are second to none.
Buttock Lift surgery is a type of body contouring surgery and is often combined with buttock liposuction or buttock fat transfer (BBL). Considering this, a surgeon who has mastered liposuction and is also a body contouring expert is likely to give the best results for your buttock lift surgery too. And in that respect, Dr. Hasan Ali is a highly accomplished surgeon for buttock lift in Dubai. He is among the pioneers of VASER liposuction in UAE and is highly regarded for advanced body contouring and 4D Hi Def liposuction surgeries too.
Dr. Hasan is known for his exceptional skills as a plastic surgeon. He is that rare kind of plastic surgeon who is widely respected and trusted by his patients and fellow doctors alike. He has performed 5,000+ surgeries with outstanding results.
Dr. Hasan's clinic – Hasan Surgery – is located in Dubai, UAE in the prestigious Dubai Healthcare City (DHCC). True to Dr. Hasan's desire for excellence, Hasan Surgery is a highly modern, state-of-the-art cosmetic surgery clinic in Dubai. It is set up as an Ambulatory daycare surgical facility.
Hasan Surgery is an AAAASF-accredited plastic surgery clinic in Dubai since 2016 – the global gold standard for accreditation of outpatient surgical facilities. The accreditation acknowledges the clinic's high standards and latest technology and its focus on patient safety.
Hasan Surgery is a plastic surgery clinic committed to the highest standards of quality and patient safety.
Because of his high standing as a top plastic surgeon in Dubai, Dr. Hasan Ali is also a renowned trainer of plastic surgeons, surveyor, and examiner.
BEFORE / AFTER GALLERY – BUTTOCK LIFT / BBL
As per Dubai/ UAE regulations, we are not permitted to showcase images of certain body parts, and particularly female body parts, including breasts, thighs, buttocks, and genitalia. For this procedure, we have a vast collection of before/after images, but those are not permitted to be displayed as per local regulations. We would be delighted to show you our results during your initial consultation. We encourage you to ask our surgeons for the same during the consultation.
What is Buttock Lift surgery?
Buttock Lift, also called butt lift or gluteoplasty, is a body contouring surgery that can effectively improve the appearance of your buttocks by "lifting" and "tightening" them. During the surgery, excess skin and fat (possibly) are removed from the buttocks. After removing the excess skin (and fat, if applicable), the remaining skin is placed on the newly created contours to create a toned and firm look.
Many people combine a buttock lift with a buttock augmentation via fat transfer. This is done to get rounder, fuller, shapelier, and "higher" buttocks from the butt lift procedure. This method of augmentation of the buttocks via fat transfer is called a Brazilian Butt Lift or BBL.
When the skin on the buttocks loosens and sags because of old age or significant weight loss, it causes the buttocks to be droopy. Buttock Lift can correct this condition, giving you higher, tighter, firmer, shapelier buttocks. This will boost your confidence as your body image is improved.
How is Buttock Lift performed?
Buttock Lift in Dubai at Hasan Surgery is done under general anesthesia. During the buttock lift surgery, your plastic surgeon will mark your body and make incisions on the loose skin on your buttocks. The length and pattern of the incision normally depend on the amount of skin that needs to be removed.
Sometimes, Buttock Lift is combined with liposuction to remove excess fat from the buttock area before stitching the underlying tissues together (buttock liposuction). After removing the excess skin, the remaining skin is draped over the new contours and stitched together to close the incisions.
How is Buttock Lift different from Brazilian Butt Lift or BBL?
Though they are commonly confused with each other, a traditional Buttock Lift is NOT the same as a Brazilian Butt Lift or BBL.
A Buttock Lift is designed to remove sagging excess skin and "lift" your buttocks. It does not enlarge or augment your buttock size.
A Brazilian Butt Lift or BBL, on the other hand, is a buttock augmentation surgery, in which the buttock size is augmented via fat transferred from another body part. Read more here.
You may choose to combine a BBL though with your Buttock Lift to get more improved and fuller buttock contours.
How is Buttock Lift different from Buttock Augmentation via Buttock Implants?
As mentioned before, a Buttock Lift does not increase buttock size. It only removes excess, sagging skin on the buttocks to give "higher" and tighter buttocks.
Buttock augmentation surgery, on the other hand, increases buttock size by using buttock implants.
Who is an ideal candidate for A Buttock Lift?
The ideal candidate for a buttock lift in Dubai at Hasan Surgery should be a healthy person who has achieved a healthy weight. They have loose, sagging skin on the buttocks, which makes them conscious or causes mobility issues. They should not have fluctuating weight or any medical condition that could interfere with wound healing.
Before ensuring your candidature for the Buttock Lift, your plastic surgeon will review your medical history and past and present health condition. You will have to discuss your medication, including any herbal supplements.
As a possible Buttock Lift candidate, you must have realistic expectations about the resultant appearance of your arm after the procedure. You must stop smoking before and after the surgery, as tobacco can slow down the blood flow to the skin and thereby slow down the healing process.
Your plastic surgeon will check your previous medical history before recommending the procedure. The surgery will show desirable results only on people who are generally healthy and do not have any prior history of having cardiac issues, pulmonary emboli, excessive bleeding, seizures, immunodeficiency disorders, or deep vein thrombosis. People with such conditions are discouraged from undergoing this procedure due to a higher risk of surgical complications.
People on specific anti-inflammatory and anticoagulant drugs are also discouraged from undergoing buttock lift surgery.
What is the cost of Buttock Lift in Dubai?
The cost of Buttock Lift in Dubai depends on the following factors:
Skill and experience of the plastic surgeon
Standard of the clinic/ hospital where the surgery will be performed
Amount of skin to be removed
Extent of body contouring involved
Whether the surgery involves liposuction, fat transfer, lower body lift, or any other procedure
It is advised to get an initial consultation from a specialist plastic surgeon to know the cost applicable to your case and your eligibility for the procedure.
What anesthesia is usually given for Buttock Lift?
Buttock Lift is performed under IV sedation at our clinic in Dubai or under general anesthesia at our allied accredited hospital in Dubai.
When can I resume normal activities after my Buttock Lift?
We recommend you schedule at least three weeks off from work after your Buttock Lift surgery. The complete healing and recovery after the surgery will need more time.
Take note that even after 3-4 weeks off, you might be required to avoid specific activities until you fully recover. For people whose work involves strenuous physical activities, you'll need to wait another 3-4 weeks before resuming your normal activities.
What are the possible risks and side effects of Buttock Lift surgery?
Buttock Lift is a very safe procedure with a skilled plastic surgeon, but the following complications may be seen:
Asymmetry of buttocks
Swelling
Prominent scarring
Excessive bleeding
Temporary numbness
Temporary or permanent loss of sensation in the area of surgery
Infection
Seroma (fluid accumulation under the skin)
Wound dehiscence or delayed wound healing
Contour irregularities
What recovery and post-operative precautions are needed after a Buttock Lift surgery?
Most patients experience pain and discomfort after the surgery when anesthesia effects diminish. You will start to feel comfortable after a couple of days.
Immediately after the Buttock Lift surgery, the incisions will be covered in bandages. These loosely wrapped bandages will help minimize the swelling. Small drains may be placed in the incision sites to drain excess blood and lymph fluid. After removing the bandages and the tubes, your plastic surgeon will recommend you wear a compression garment for around six weeks to aid the healing process and keep the swelling down. It is normal to feel some loss of sensation in the treated areas after the surgery. This temporary numbness will go away once the area is completely healed.
You will be prescribed antibiotics to avoid infection. Your plastic surgeon will also guide you on how to sit and sleep and use pillows to prevent pressure on your buttocks.
During your first week of recovery, you can expect issues with pain and bruising. The pain is managed with prescribed medications, and the bruising through cold compresses or Arnica gel. You should get plenty of rest during this time, though you should walk lightly to promote circulation and avoid blood clots.
After the first week of recovery, it is necessary to do a follow-up visit with your plastic surgeon to monitor your progress— to check the incision sites. Attend all your follow-up visits to help with the entire recovery process."
For the first 3 to 4 weeks, avoid straining your buttocks.
After the first month, you will have recovered enough to return to your routine as long as it does not involve strenuous physical activity. Pain and significant bruising will have subsided.
It is advised to avoid all physical and athletic activities that may strain your buttocks for about 6-8 weeks after the surgery.
It is still best to do follow-up visits with your plastic surgeon for continuing post-surgical care.
When will the results of my Buttock Lift surgery be visible?
Post-surgery, there will be an immediate visible improvement in the shape and appearance of your buttocks. Most of the loose and sagging skin would have gone. Once the swelling and bruising subside in 4-6 weeks, your new contours will be more visible. After a few months, you will see the full improvement in the appearance of your buttocks and the scars fading.
How can I maintain the results of my Buttock Lift surgery?
For best results, strictly follow the care instructions of your plastic surgeon before and after the surgery. For lasting results, maintain a stable and healthy weight. However, some skin sagging due to future aging is likely.
*Disclaimer: Plastic & Cosmetic Surgery Results Can Vary Significantly Between Patients. In terms of results and expectations, there are numerous variables with every patient, surgery, recovery, and healing period. For more information, please read our Full Disclaimer.
I had multiple stage body liposuction covering my arms, Abdomen, buttocks and thighs with Dr hasan Ali. I am extremely happy with all my results and a tremendous improvement in my cellulite on my legs. In my latest procedure which was liposuction of my tummy I decided to get my fat out for stem cells treatment for my massive hair fall. And I am just thrilled after the first stage(one month) my hair fall has completely stopped.now I'm looking forward to see my new hair coming out and waiting for the 6 months to show my final results. For Vaser liposuction I can surely recommend Dr. Hasan Ali is just the best doctor you can find in the region, he exactly knows his job, he is very humble and always answering your questions. I also saw in his profile that he trains other plastic surgeon for Vaser procedures which make me have no doubt in his knowledge and skills!

Twilight_27 (Prior to 2020)
I highly recommend Dr. Ali of Hasan Surgery, Dubai. I am very pleased with the results of my procedure which was performed under local IV sedation. Thanks to the skill and expertise of Dr. Ali, I experienced minimal pain and made a very speedy recovery. Dr. Ali always answered my questions very honestly and concisely and the end result was very natural which is just what I wanted. The clinic is very modern, comfortable and welcoming. The well chosen staff were extremely competent and compassionate. Dr Ali is a professional and talented surgeon who I highly recommend.

Jennifer Perry (Prior to 2020)
I can't recommend this clinic enough. The staff is very welcoming and professional. Had a good overall experience in the clinic.

Jennifer Luke (2020)