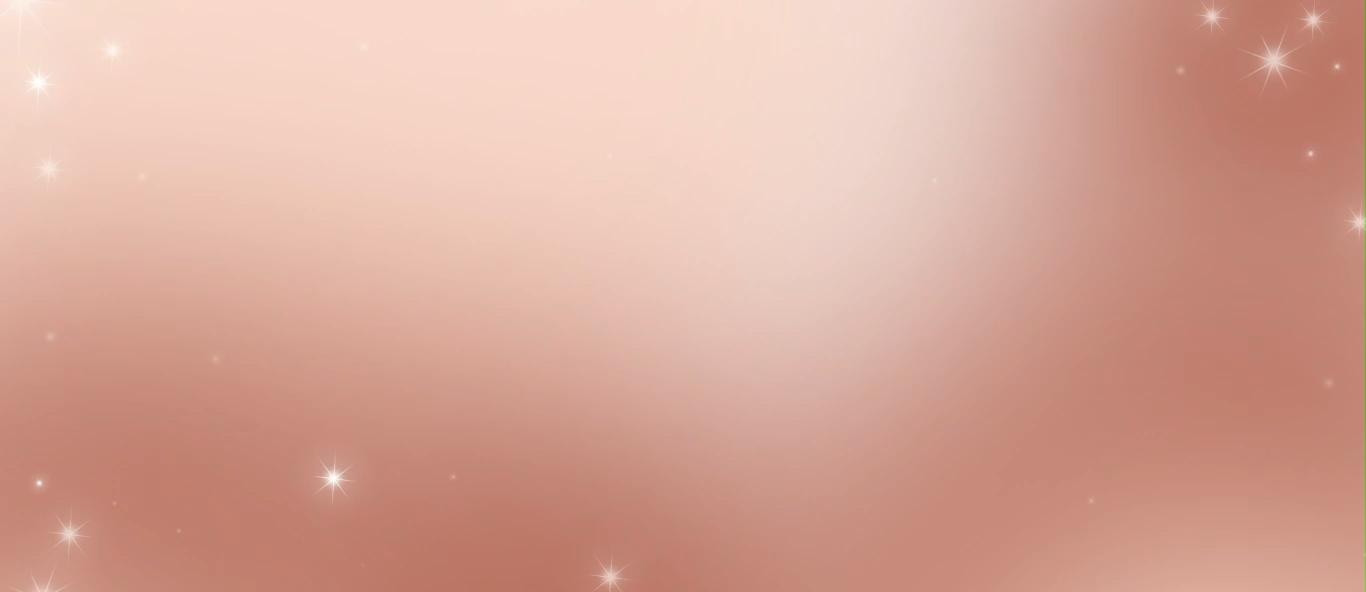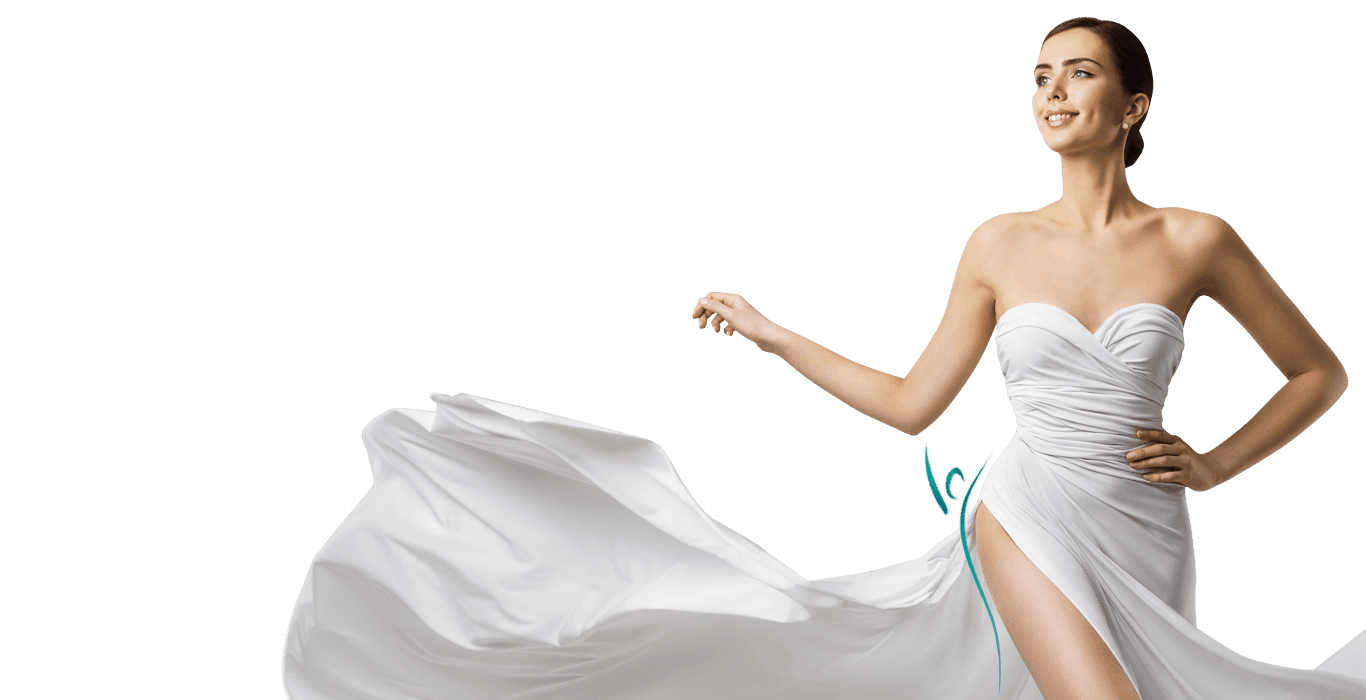 Vaser Liposuction in Dubai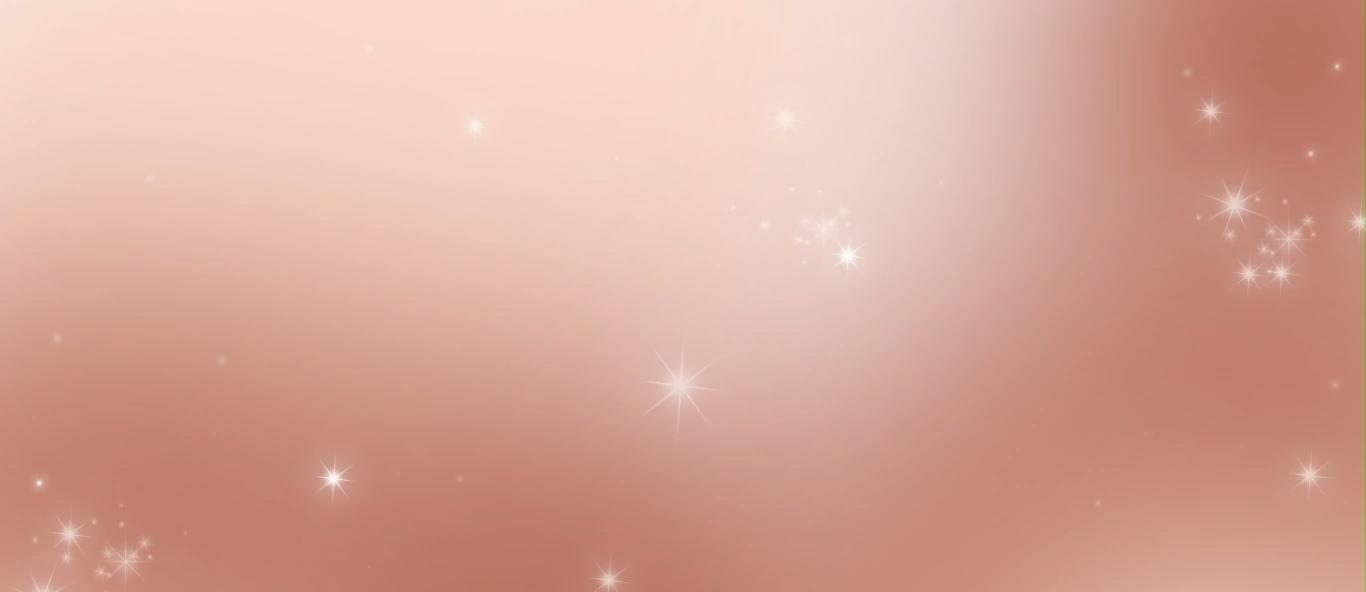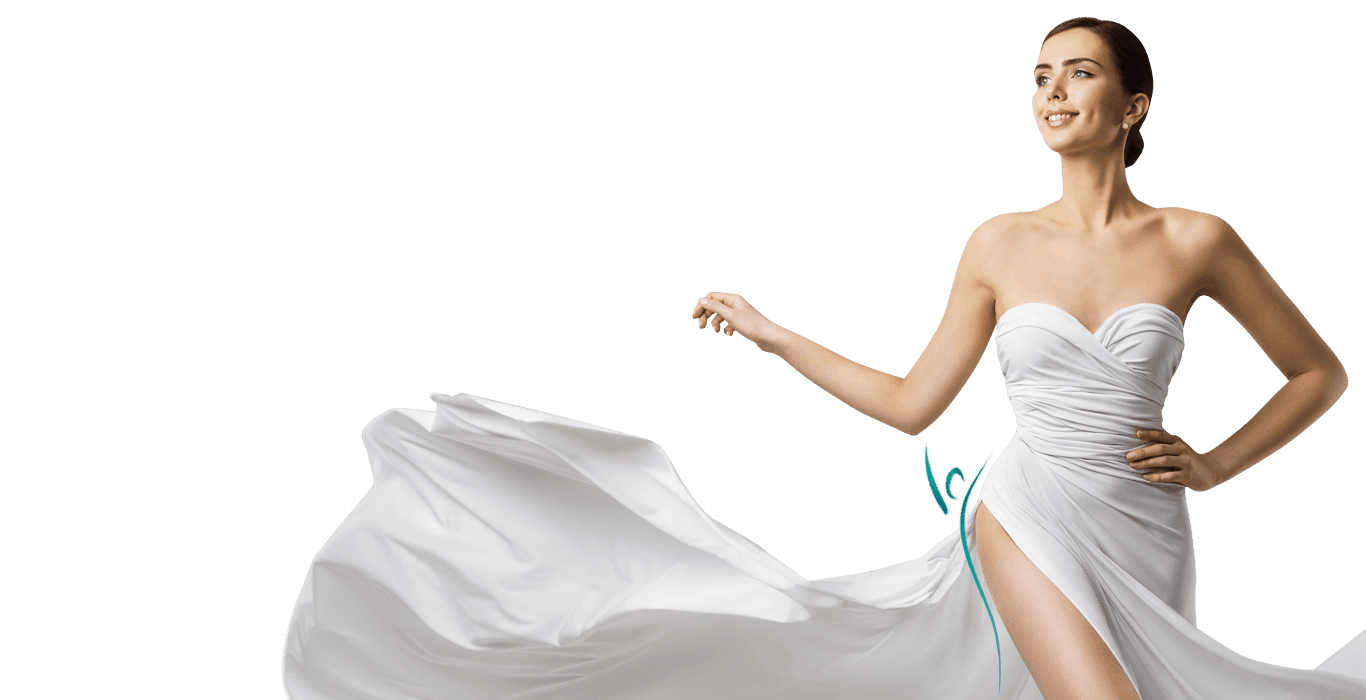 Vaser Liposuction in Dubai

VASER LIPOSUCTION IN DUBAI
FOR A SLIMMER, SCLUPTED YOU!
VASER Liposuction is the aesthetic procedure of choice for people looking to regain or fine-tune their body shape. If you have been struggling to get rid of stubborn fat and no weight loss program seems to give you the body shape you want, then VASER Liposuction may be right for you.
VASER Liposuction in Dubai at Hasan Surgery is a high-definition procedure that utilizes precise ultrasound technology to deliver impactful results, usually in a single sitting with minimal pain or discomfort. Emulsification of fat before suction ensures smooth results and as few post-procedure scars as possible. It also has a quick recovery time. This FDA-approved technology is minimally invasive and is a proven technology that gives impressive results.
At our state-of-the-art liposuction clinic in Dubai Healthcare City, VASER liposuction, including 360 VASER liposuction and 4D hi def VASER liposuction, is carried out by our award-winning liposuction surgeons. Our liposuction surgeons ensure that your safety is paramount while maintaining the quality of the procedure.
VASER LIPOSUCTION
FACTS AT A GLANCE
Anesthesia
Local Anesthesia/ Sedation/ General Anesthesia
Duration
Abdomen, Flanks, Back including Bra rolls: 2 hours
Abdomen, Flanks, and Chest: 2-3 hours
Back: 45 minutes to an hour
Arms: 45 minutes to an hour
Thighs and Knees: 1-2 hours
Legs: 1 hour
Recovery Period
3 – 7 Days
WHY CHOOSE HASAN SURGERY & DR. HASAN ALI FOR YOUR VASER LIPOSUCTION IN DUBAI?
Dr. Hasan Ali is the widely accepted pioneer of VASER Liposuction in Dubai. He is commonly referred to as the "VASER King" by fellow doctors, not just for being the first plastic surgeon to introduce VASER to the UAE back in 2009, but also for his unparalleled skill with the technique.
After pioneering VASER liposuction, Dr. Hasan Ali went on to pioneer the 4D hi def VASER liposuction in Dubai. Today, Dr. Hasan Ali is also the top plastic surgeon for 4D hi def VASER liposuction in Dubai.
Dr. Hasan is known for his exceptional skills as a plastic surgeon. He is that rare kind of plastic surgeon who is widely respected and trusted by his patients and fellow doctors alike. He has performed 5,000+ surgeries with outstanding results.
Dr. Hasan's clinic – Hasan Surgery – is located in Dubai, UAE in the prestigious Dubai Healthcare City (DHCC). True to Dr. Hasan's desire for excellence, Hasan Surgery is a highly modern, state-of-the-art cosmetic surgery clinic in Dubai for Vaser Liposuction in Dubai. It is set up as an Ambulatory daycare surgical facility.
Hasan Surgery is an AAAASF-accredited plastic surgery clinic in Dubai since 2016 – the global gold standard for accreditation of outpatient surgical facilities. The accreditation acknowledges the clinic's high standards and latest technology and its focus on patient safety.
Hasan Surgery is a plastic surgery clinic committed to the highest standards of quality and patient safety.
Because of his high standing as a top plastic surgeon in Dubai, Dr. Hasan Ali is also a renowned trainer of plastic surgeons, surveyor, and examiner.
As per Dubai/ UAE regulations, we are not permitted to showcase images of certain body parts, and particularly female body parts, including breasts, thighs, buttocks, and genitalia. Likewise, we are not permitted to show images without written patient consent. The below before/after images are only of permitted body parts for men and women and are shown with patient consent. For this procedure, we have a vast collection of before/after images, but those have either not been consented to by our patients for public display or are not permitted to be displayed as per local regulations. We would be delighted to show you our results during your initial consultation. We encourage you to ask our surgeons for the same during the consultation.
What is VASER Liposuction and how is it performed?
In recent years, with the advancement of technology, new cosmetic and body contouring techniques evolved. One modern alternative to traditional liposuction is VASER Assisted Liposuction, commonly known as VASER Liposuction. The idea behind both conventional liposuction and VASER liposuction in is to remove the unwanted fatty deposits beneath the skin to improve the aesthetics of an individual's body. However, unlike traditional liposuction, where some patients undergo surgery to lose weight, VASER liposuction is usually performed on healthy individuals looking for body sculpting or body contouring.
VASER liposuction in Dubai at Hasan Surgery is an FDA-approved technique that was introduced in the year 2002. The technology uses sound waves (ultrasound) to loosen the body fat before proceeding with liposuction and body sculpting.
The plastic surgeon uses a VASER ultrasonic probe to reach into the fatty tissue and gently break the fat cells down for the VASER liposuction procedure. Ultrasound vibrations break the fat cells that can then be removed gently instead of manual movements with a cannula, laser, or water pressure. A tumescent or saline liquid mixed with anesthetics is injected into the treatment area. Using the cannula, the emulsified saline liquid mixed with fat is removed. Most of the loosened fat cells are thus washed out of the body, while some of the anesthetics remain in the body, giving pain relief post-procedure.
Why is VASER liposuction better than traditional liposuction?
Unlike traditional liposuction, VASER liposuction is considered gentler on the body by offering the liposuction surgeon better control in helping the patient get a smoothly contoured body. VASER liposuction is also explicitly designed to loosen the fat in an area without damaging the surrounding tissues. The use of saline solution helps to take the fat out relatively less painfully. It also minimizes the risk of extensive bruising and bleeding that can occur with the traditional liposuction method.
What is 4D Hi Def VASER Liposuction?
4D Hi Def VASER Liposuction in Dubai at Hasan Surgery is a significantly more advanced form of VASER liposuction. It is one of the most modern and advanced liposuction techniques used to remove unwanted fat and sculpt and tone the body, giving it a chiseled, toned, and athletic appearance.
4D Hi Def VASER Liposuction involves the most sophisticated lip-sculpture skills and advanced knowledge of male/ female anatomy to create those chiseled and toned body contours.
It precisely removes fat from specific body areas and is designed to leave a thin layer of fat over the underlying muscles to create "shadows" and "curves" that show off your shaped and defined body contours.
The goal of the VASER liposuction surgeon is to follow the unique contours of your muscles while trimming the excess fat and then contouring your body shape and creating a 4D profile that looks natural.
What is the difference between VASER Liposuction and 4D Hi Def VASER Liposuction?
The key difference between standard VASER Liposuction and the more advanced 4D Hi Def VASER Liposuction is that the latter seeks to precisely contour your body to give you a tight, toned, muscular, and athletic appearance. It aims to bring much higher and more precise definition to specific muscles, such as the flanks, chest, or abdomen.
VASER Hi Def Liposuction can specifically target deep and surface-level fat cells to achieve more precise body contours.
Who is an ideal candidate for VASER Liposuction?
The ideal candidate for a VASER liposuction procedure must already be within their target weight range and should be leading a healthy lifestyle. Since it is a body contouring procedure, the patients need to maintain a healthy lifestyle even after the procedure if they want to retain their new contours.
VASER liposuction is suitable for both men and women prepared to continue with a healthy lifestyle post-procedure. The procedure is perfect for people looking to lose a few inches around specific body parts, such as the abdomen, thighs, chest, or hips. It is also suggested for those who wish to tighten loose skin following natural weight loss.
Your VASER liposuction surgeon will check your previous medical history before recommending the procedure for body contouring. The technique will show desirable results only on men and women who are generally healthy and do not have any previous history of having cardiac issues, pulmonary emboli, excessive bleeding, seizures, immunodeficiency disorders, or deep vein thrombosis. People with such conditions are discouraged from undergoing this procedure due to a higher risk of surgical complications.
People on specific anti-inflammatory and anticoagulant drugs are discouraged from undergoing VASER liposuction. Further, candidates with poor skin elasticity are also less suitable for the procedure. Pregnant and breastfeeding women are also unsuitable candidates for VASER liposuction.
What areas can be treated by VASER Liposuction?
VASER Liposuction is entirely appropriate for treating the thighs, knees, abdomen, love handles, flanks, arms, chest, chin, and neck.
VASER Liposuction is not intended to remove the internal visceral fat wrapped around the body organs like the liver and intestine.
At Hasan Surgery, using VASER Liposuction, our exceptional liposuction surgeons can identify and target unwanted fatty tissue without harming the nearby tissue.
What is the cost of VASER Liposuction in Dubai?
The cost of VASER Liposuction in Dubai depends on the following factors:
Skill and experience of the liposuction surgeon
Standard of the clinic/ hospital where the surgery will be performed
Area/s to be treated
Amount of fat to be removed
Extent of body contouring involved
You should get an initial consultation from a reputed VASER liposuction surgeon to know the cost applicable to your case and your eligibility for the procedure.
Why is the cost of 4D Hi Def VASER Liposuction in Dubai higher than the cost of standard VASER Liposuction or traditional liposuction?
Since 4D Hi Def VASER Liposuction is a much more advanced form of liposculpture/ body contouring, the surgeon performing the procedure must be exceptionally skilled and trained. Specialized equipment is also needed for the surgery. The time required for the surgery is also longer because precise pockets of fat are targeted for removal, and advanced body contouring is performed.
Therefore, the end results of 4D Hi Def VASER Liposuction are vastly different from traditional liposuction or even standard VASER liposuction.
Is VASER Liposuction painful?
Most patients can well tolerate VASER liposuction. There are reports of very minimal discomfort after the procedure. You can resume most of your routine tasks right away.
What anesthesia is usually given for VASER Liposuction?
VASER liposuction is mainly performed using tumescent anesthesia alone or with sedation without the need for general anesthesia. In rare cases, general anesthesia may be needed.
When can I resume normal activities after my VASER Liposuction?
Most people are able to go back to work within 2-3 days.
What are the possible risks and side effects of VASER Liposuction?
VASER liposuction is a very safe procedure with a skilled and experienced VASER liposuction surgeon, but the following complications may be seen:
Infection
Seroma formation
Temporary numbness
Asymmetry
Contour irregularities
What recovery and post-operative precautions are needed after a VASER Liposuction??
You will feel some pain and discomfort for three days to a week after the VASER liposuction. You will be asked to wear a compression garment for the first six weeks to ease the pain and aid the healing process.
When will the results of my VASER Liposuction be visible?
Some results can be seen immediately, but continual changes can be visible over the next few months; final results can take up to 4-6 months.
Post liposuction surgery, your skin will start to tighten. You can expect visible results usually around the 6th week after the surgery. However, the results are best visible after a few months post-VASER liposuction as the body takes 4 to 6 months to heal completely.
Double Chin and Neck Liposuction with VASER
Anyone who is looking for a way to contour their neck, chin, and jowl can undergo VASER Liposuction for correcting it. Double chin removal and neck liposuction is recommended for those who have a heavy chin and cheeks, or those who have loose neck skin due to obesity.
Back/Bra Roll Liposuction with VASER
Stubborn fat accumulated in back folds can be removed with VASER Liposuction. It can also help in skin tightening. However, in weight loss patient it may require additional skin excision. Individual consultation is required with the plastic surgeon to decide which procedure is ideal.
Arm Liposuction with VASER
Arm liposuction significantly improves arm appearance along with skin tightening. Most of our patients report reduced mid-arm circumference of 5-12 cm within 2 months. 90% of our patients report a high satisfaction with arm liposuction.
Flanks and Abdomen Liposuction with VASER
VASER contouring of abdomen, flanks, and waist area refers to the removal of resistant fat under the skin using specialized instrumentation. VASER liposuction emulsifies fat before being squeezed out to contour the abdomen, flank, and waist area of both male and female.
Thighs & Legs Liposuction with VASER
Thighs and legs liposuction is done to achieve aesthetically pleasing results by removing excess fat deposits in proportion to the overall body weight.
*Disclaimer: Plastic & Cosmetic Surgery Results Can Vary Significantly Between Patients. In terms of results and expectations, there are numerous variables with every patient, surgery, recovery, and healing period. For more information, please read our Full Disclaimer.
After 2 months extensively researching and meeting Mr Hasan Ali and 3 other surgeons, it was obvious Mr Hasan was the best surgeon for my Vaser lipo! My whole experience was fearless, coherent, very professional and I felt like my needs and questions were always addressed, sometimes before I could even ask! I was prepared in a way, that I knew exactly what to expect from the surgery to the recovery. Mr Hasan and nurse Team, Arlene and Catherine, were all very friendly and Catherine called me every day to check on me after my surgery. It's been 6 months months ( Vaser lipo surgery done March 15th 2017 ) since my surgery and I've already been to 7 post-op appointments with Mr Hasan. He is so genuinely caring, at each appointment he took the time to go through what I should and should not do in terms of activity, scar care, massaging etc. I felt completely well informed at all times. I could not be happier with everything, from my pre-op meetings with Mr Hasan, information received and help with vaser lipo full description, to the surgery itself, recovery and the aftercare. The best part is obviously how wonderfully and natural my body looks like and much better than my expectations, even after only 6 months. Attached pictures will show you the results of my surgery ie front and back 3 months results, back 4 months results and front 6 months result during this summer holidays.

Claude (Prior to 2020)
Dr Hasan had performed a Vaser lipo on different areas of my body and after 3 years the results still amazing. Of course, I have maintained his good work by monitoring slightly my diet and mildly weekly exercising. Highly professional and expert in the matter, he took time in explaining me the procedure, possible side effect (but I got any) and final results. He immediately put me at ease and offer solution to obtain a realistic result. The anesthetist and nurse were highly professional and compassionate. If I envisage a face lift or else, I will without hesitation request his skills again. Thank you Dr Hasan for giving me back my confidence by modeling my body!

Patricia Dhondt (Prior to 2020)
I feel blessed I fall on Dr hassan ad on Instagram ... i went for an appointment and it was one of the best decision I made in my life .... he took all the time required to explain the Vaser procedure ... and how it's effective and minimal damage to the tissues ...
He helped me with an amazing package that I dropped the idea to travel.
I had a 360 ( abdomen + stomach ) vaser procedure ..... Results are INCREDIBLE .... I wish I didn't wait so much to do this liposuction....friends and family followed my steps and went to consult dr Hassan to get the same procedure.
The time for recovery is also exemplary .. by the 4th day i was able to do my normal activities ... by the 10th i was back to running and gym.
The whole team is of a great support & care ... Ms kawtar thank you for very much for your kindness and follow up ... the oignon soup post operation was amazing!

Zineb Alaoui (Prior to 2020)