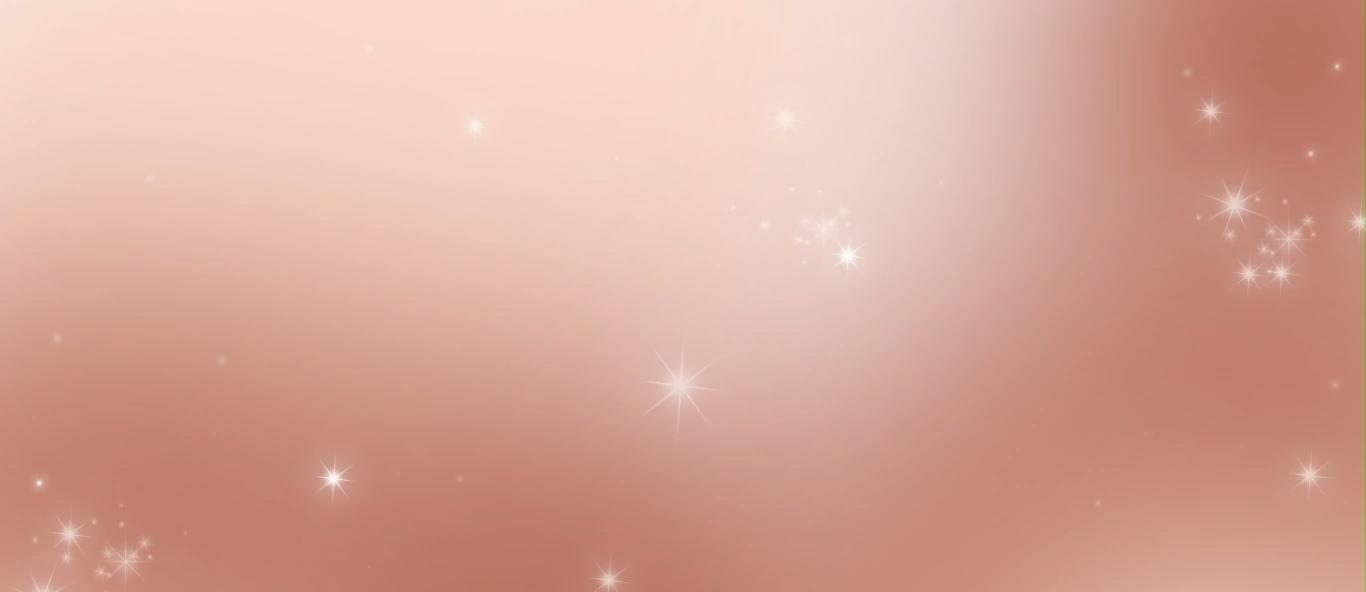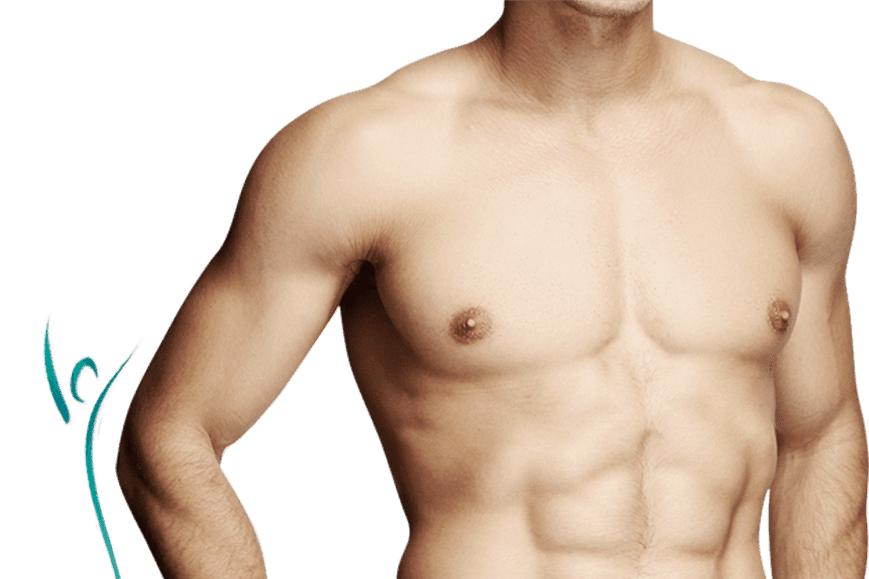 Gynecomastia Surgery IN DUBAI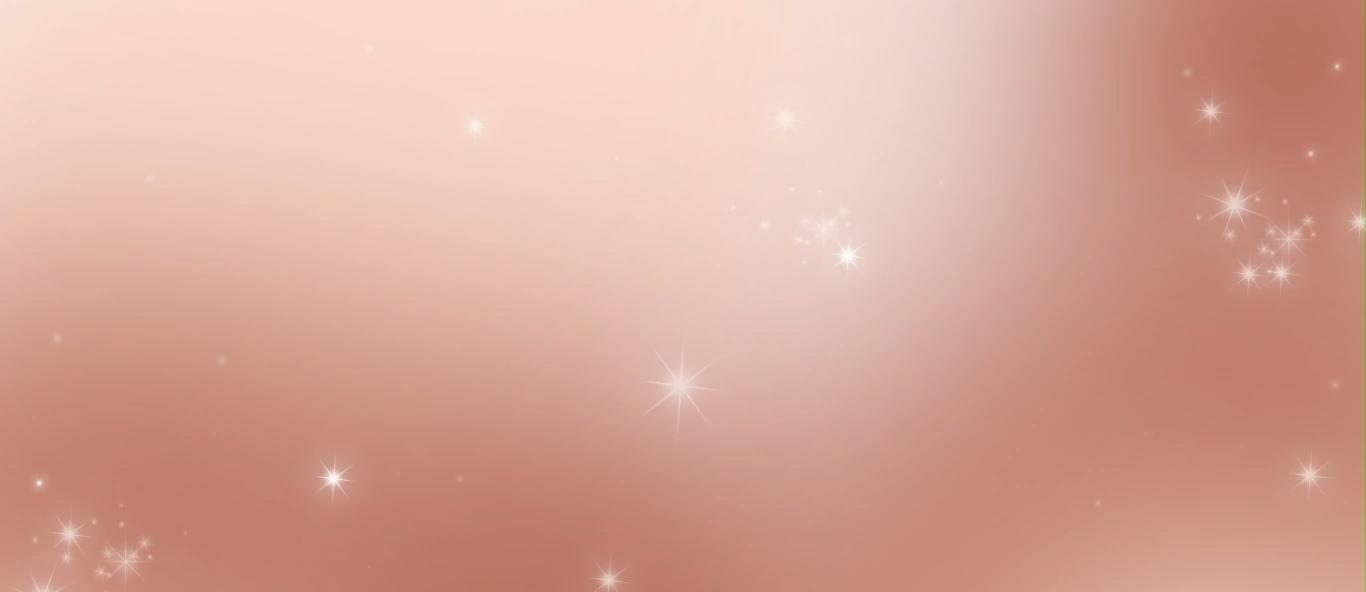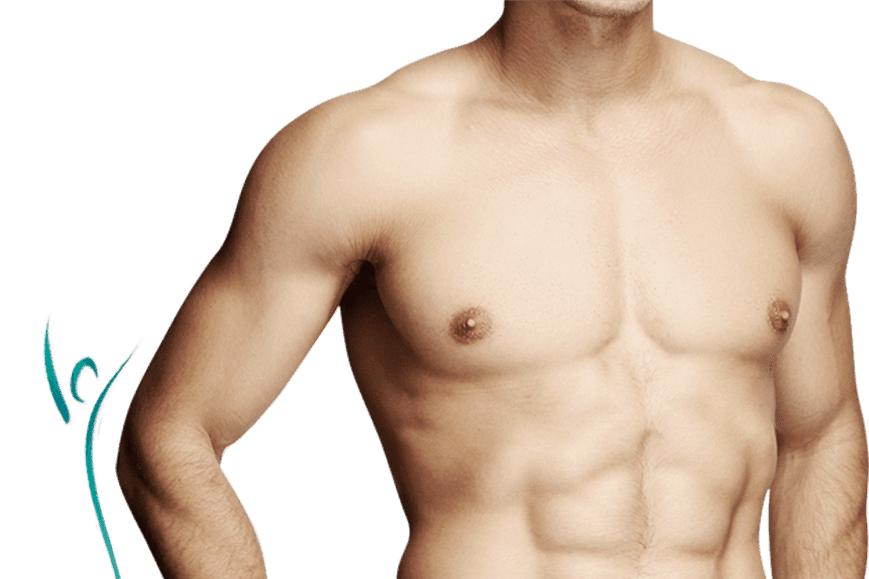 Gynecomastia Surgery in Dubai

GYNECOMASTIA SURGERY IN DUBAI – WITH THE BEST GYNECOMASTIA SURGEON IN DUBAI & UAE
Gynecomastia surgery in Dubai or male breast reduction surgery in Dubai at Hasan Surgery, is the most effective surgical procedure for men suffering from enlarged chest tissue/ Gynecomastia. In Dubai and UAE, Gynecomastia surgery is also one of the most popular plastic surgery done by men. Various reasons, including genetics, specific medication, excess weight, and hormone imbalance, can lead to the development of excess chest tissue in males. Gynecomastia surgery in Dubai at Hasan Surgery includes the removal of fats and glandular tissue through liposuction and tissue excision to restore a flat chest and masculine upper body shape.
At our state-of-the-art plastic surgery clinic in Dubai, our experienced gynecomastia surgeons use ultra-modern equipment and techniques to squeeze out excess fats and glandular tissue beneath the skin via these small incisions. This helps them sculpt a new, flat chest contour that's aesthetically pleasing and gives you a reinforced masculine chest.
Our founder, Dr. Hasan Ali, is widely regarded as one of the best gynecomastia surgeons in Dubai, UAE, and across the Middle East for gynecomastia in Dubai. He is the top surgeon for VASER gynecomastia surgery in Dubai & UAE.
GYNECOMASTIA
FACTS AT A GLANCE
Anesthesia
Sedation/ General Anesthesia
Recovery Period
3 – 7 Days
WHY CHOOSE HASAN SURGERY & DR. HASAN ALI FOR YOUR GYNECOMASTIA SURGERY IN DUBAI?
Dr. Hasan Ali is among the most experienced gynecomastia surgeons, if not the best gynecomastia surgeon in Dubai & UAE. He has an unparalleled body of work for gynecomastia surgery in Dubai. The results obtained by his clients and their satisfaction levels are second to none.
Since gynecomastia surgery is also a type of liposuction surgery, a surgeon who has mastered liposuction is likely to give the best results for gynecomastia surgery too. And in that respect, Dr. Hasan Ali is highly accomplished surgeon for gynecomastia in Dubai. He is among the pioneers of VASER liposuction in the UAE and is highly regarded for advanced body contouring and 4D Hi Def liposuction surgeries.
Dr. Hasan is known for his exceptional skills as a plastic surgeon. He is that rare kind of plastic surgeon who is widely respected and trusted by his patients and fellow doctors alike. He has performed 5,000+ surgeries with outstanding results.
Dr. Hasan's clinic – Hasan Surgery – is located in Dubai, UAE, in the prestigious Dubai Healthcare City (DHCC). True to Dr. Hasan's desire for excellence, Hasan Surgery is a highly modern, state-of-the-art cosmetic surgery clinic in Dubai. It is set up as an Ambulatory daycare surgical facility.
Hasan Surgery is an AAAASF-accredited plastic surgery clinic in Dubai since 2016 – the global gold standard for accreditation of outpatient surgical facilities. The accreditation acknowledges the clinic's high standards and latest technology and its focus on patient safety.
Hasan Surgery is a plastic surgery clinic committed to the highest standards of quality and patient safety.
Because of his high standing as a top plastic surgeon in Dubai, Dr. Hasan Ali is also a renowned trainer of plastic surgeons, surveyor, and examiner.
BEFORE / AFTER IMAGES – GYNECOMASTIA SURGERY
As per Dubai/ UAE regulations, we are not permitted to show images without written patient consent. Any images shown herein are those for which we have patient consent. For this procedure, we have a vast collection of before/after images, but those have not been consented to by our patients for public display. We would be delighted to show you our results during your initial consultation. We encourage you to ask our surgeons for the same during the consultation.
What is Gynecomastia?
Gynecomastia is a condition seen in some males, where their breast area is quite prominent due to the enlargement of glandular and fatty tissues. The condition may be visible right from infancy or sometimes when the boys hit puberty. Gynecomastia occurs due to hormonal imbalance in the body due to the production of excess levels of estrogens in comparison to androgens. Such excess fatty tissue can have a psychological impact because it may be considered unmanly. Gynecomastia surgery in Dubai at Hasan Surgery corrects the condition via surgical intervention.
Gynecomastia usually affects both breasts, though in some cases, it can affect both breasts unevenly.
What are the causes of Gynecomastia?
The causes of gynecomastia are usually classified under three categories:
– Primary (physiological) Gynecomastia
– Secondary (pathological) Gynecomastia
– Pseudo-gynecomastia
Primary Gynecomastia – This is generally observed in boys reaching puberty – typically between 13 to 17 years of age. It is most likely caused due to hormonal imbalances – with the female hormone estrogen being present in higher quantities.
Secondary Gynecomastia – This is generally observed in middle-aged men. The causes could be hormonal imbalance – with reduced testosterone levels and relatively higher estrogen levels; liver cirrhosis, excessive use of body-building medication/ supplements, and cardiovascular or kidney issues. Excessive consumption of drugs (opium/ marijuana) can also result in secondary gynecomastia.
Pseudo-gynecomastia – This is the male chest enlargement due to obesity, resulting in fat accumulation in the chest area.
What are the symptoms of Gynecomastia?
Look and feel around your nipple area. Does your chest look unusually enlarged? Does your nipple area feel rubbery? Do you feel sensitivity or tenderness around the area? Do you notice swelling around the area? If this is around both breasts, it could quite likely be Gynecomastia; though just one breast could also be affected in some cases.
If you exhibit any of these symptoms, consult a doctor to confirm the condition and rule out male breast cancer.
What are the treatment options for Gynecomastia?
Although exercises and weight loss can reduce the appearance of male breast or gynecomastia in men, in most cases, the excess glandular tissue is too prominent, causing even slim patients to have noticeable breast areas. With the current technologies available to treat gynecomastia, male breast reduction surgery or gynecomastia surgery is the long-lasting and aesthetically preferred procedure by most men suffering from the condition.
Men with gynecomastia are usually uncomfortable or self-conscious about their chest, staying away from certain activities that need them to go shirtless. A qualified plastic surgeon can perform a male breast reduction treatment with minimal scarring on such individuals, bringing an almost permanent solution to their issue.
What is Gynecomastia surgery and how is it performed?
Gynecomastia surgery in Dubai at Hasan Surgery is a type of liposuction surgery. In most cases, it is done as liposuction with gland resection. This typically involves a small incision on both sides of the chest, along the edge of the areola, or within the armpit, according to the surgeon's choice. The gynecomastia surgeon will remove the excess fat and glandular tissue to help sculpt a new chest that looks natural and matches your body's contours through these incisions.
In more severe cases, Gynecomastia reduction surgery is carried out through skin excision. This involves the surgical removal of glandular tissues. Tissue excision is more suited to patients with excess stretched skin around the chest. At Hasan Surgery, our gynecomastia surgeon will ensure the safe and complete removal of glandular tissues to sculpt a lasting flat chest for patients.
An infiltration solution with an anesthetic is injected into both breasts during the procedure. With the continuous moments of the cannula in long deep strokes, the fat tissues are broken down. The broken tissues and glands are suctioned out of the body through the incisions before stitching them together for healing. The process ensures that the breast area becomes flat, sculpted, and less prominent.
Our expert gynecomastia surgeons in Dubai will effectively treat gynecomastia by performing a minimally invasive liposuction procedure combined with removing glandular tissue to reduce the prominent breast area in men.
What is VASER Gynecomastia surgery? What are the advantages of VASER Gynecomastia surgery?
As mentioned earlier, gynecomastia surgery usually involves liposuction. Instead of liquifying fat via the traditional liposuction technique of using a cannula or fine needle, which is pushed back and forth to loosen the fat, VASER gynecomastia surgery breaks down the fat using gentler ultrasound energy. It is a specialized procedure performed using a patented VASER machine.
The advantages of VASER gynecomastia surgery vs. the traditional approach are numerous. These include:
VASER gynecomastia surgery is less painful and hence more comfortable for the patient
It has lesser downtime and a faster recovery period for the patient
Blood loss is lesser with VASER gynecomastia surgery
It results in lesser bruising
It minimizes tissue trauma
A smaller incision is needed for the procedure
It is easier for the surgeon and requires less effort than continuously pushing the cannula back and forth in the traditional technique
It allows the surgeon greater precision in contouring the chest
It makes the removal of fibrous fatty tissue from the chest easier
It optimizes skin retraction after surgery because the tissue structure is better preserved
Dr. Hasan Ali @ Hasan Surgery is the top gynecomastia surgeon in Dubai & UAE for VASER gynecomastia surgeries. He has been conducting such surgeries since 2006. Dr. Hasan has delivered tremendous results for VASER gynecomastia correction and has the highest satisfaction rates for this surgery.
Who is an ideal candidate for Gynecomastia surgery?
Are you an adult male with enlarged breasts that make you self-conscious and uncomfortable about the shape of your chest? Do you avoid wearing tight clothing, taking part in certain activities like swimming, or taking off your shirt in a crowd? If yes, then Gynecomastia surgery could be the right option for you.
While excessive weight is one of the main reasons for enlarged male chests, various lean patients also suffer from enlarged breasts due to abnormal growth of tissues.
Your gynecomastia surgeon will check your previous medical history before recommending the procedure. The technique will show desirable results only on generally healthy men who do not have any prior history of cardiac issues, pulmonary emboli, excessive bleeding, seizures, immunodeficiency disorders, or deep vein thrombosis. Men with such conditions are discouraged from undergoing this procedure due to a higher risk of surgical complications.
People on specific anti-inflammatory and anticoagulant drugs are also discouraged from undergoing gynecomastia surgery. Further, men with poor skin elasticity are also less suitable candidates for the procedure.
What is the cost of Gynecomastia surgery in Dubai?
The cost of Gynecomastia surgery in Dubai depends on the following factors:
Skill and experience of the gynecomastia surgeon
Standard of the clinic/ hospital where the surgery will be performed
Amount of fat to be removed
Extent of body contouring involved
Whether the procedure involves tissue removal
Please consult our specialist gynecomastia surgeon to know the cost applicable to your case and your eligibility for the procedure.
What anesthesia is usually given for Gynecomastia surgery?
At our clinic in Dubai, Gynecomastia surgery is mostly performed under local anesthesia or IV sedation.
When can I resume normal activities after my Gynecomastia surgery?
Most men are able to go back to work within 3-7 days of surgery.
What are the possible risks and side effects of Gynecomastia surgery?
Gynecomastia surgery is a very safe procedure, but the following complications may be seen:
Swelling
Excessive bleeding
Temporary numbness
Temporary or permanent loss of sensation in the areola or nipples
Contour irregularities
What recovery and post-operative precautions are needed after a Gynecomastia surgery?
The recovery procedure is quite tolerable compared to the liposuction procedure on other body areas. Post-surgery, the gynecomastia patients are given a compression garment to reduce the swelling and assist the tissue healing. Although vigorous workouts are off-limits for a minimum of 3 weeks, most men can return to their regular routines, including work in a few days after the surgery (typically 3 to 7 days).
Although the procedure causes minimal pain during the healing time, it is normal to feel sore around the breast area for a few days. A temporary loss of sensation around the treated area is quite normal. Any loss of sensation will gradually return in the months following the surgery.
How long does it take for Gynecomastia surgery results to be visible?
Post-surgery, there will be an immediate visible improvement in the shape and appearance of your chest area. As the swelling subsides over the next few days, your new chest contours will be more clearly visible. The scars from the surgery will also diminish over time.
How can I maintain the results of my Gynecomastia surgery?
For best results, strictly follow the care instructions of your plastic surgeon before and after the surgery. The gynecomastia surgery results are mostly permanent once the excess fat and glandular tissue are removed. However, in some cases, it can return upon the use of steroids, weight gain, or other medical conditions. This is why it is essential to maintain a healthy lifestyle and a good exercise routine to maintain the results. Drugs that affect your testosterone levels can also lead to recurring gynecomastia. In such cases, contact your gynecomastia surgeon to learn the best way to maintain your results better.
Gynecomastia surgery using
VASER liposuction
Minimally invasive vs open excision gynecomastia surgery (no skin excision vs skin excision)
*Disclaimer: Plastic & Cosmetic Surgery Results Can Vary Significantly Between Patients. In terms of results and expectations, there are numerous variables with every patient, surgery, recovery, and healing period. For more information, please read our Full Disclaimer.
I had a gynecomastia surgery with Dr. Hasan and it was an incredibly positive experience. He is very experienced, professional and knowledgeable doctor and is very SKILLED (i must say). I am very happy and satisfied with the results. Highly recommended !!

Isaak Pascal (2021)
I had a gynecomastia surgery on my chest.Very professional every step of the way. Most importantly, I am very satisfied with the end result of the procedure.

Sage Liv (2021)
I had gynecomastia surgery with Dr. Hasan didn't feel anything during the operation. it has now been almost 1 year post-op and I am really happy with the results. It look like I had a surgery performed at all, really natural results Thank you very much Dr. Hasan.

Rife Khan (2021)
I got my gynecomastia surgery done from Hasan surgery clinic, and my experience went so good with them, I'm very happy Thank you Dr. Hasan.

Kevin Walker (2021)
I recently had gynecomastia surgery (both vaser liposuction and gland removal) conducted by Dr. Hasan. Prior to engaging Dr. Hasan I contacted a significant number of surgeons and hospitals/clinics (around the world) offering the procedure. Upon contacting Dr. Hasan I knew he was the doctor I would like to carry out the procedure. I am exceptionally happy with the results both now and directly after the surgery (minimal swelling, discomfort and bruising) and at present (excellent results). The ongoing follow-up and support is great too. Dr. Hasan takes a genuine interest in his patients and really discovers the results they want and delivers these 100%.

Pjamesabc123 (Prior to 2020)