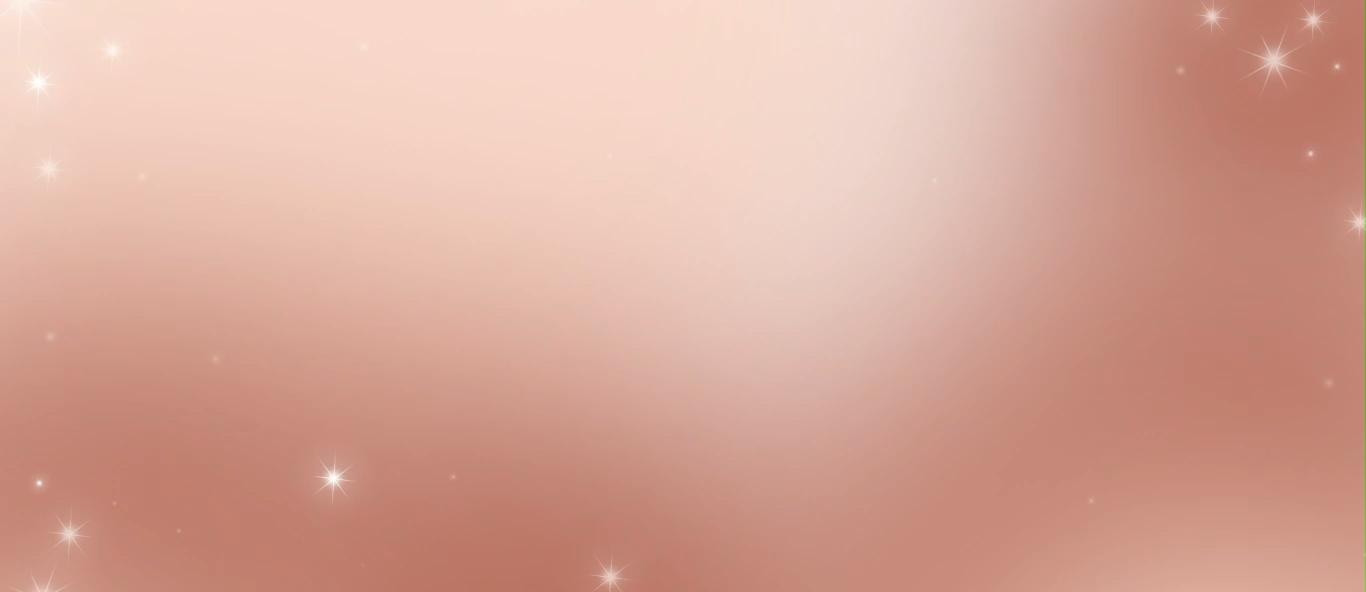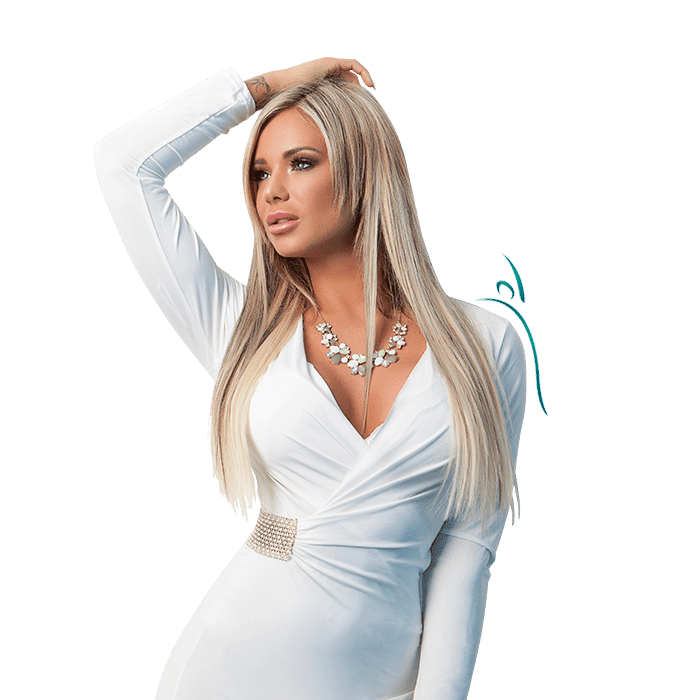 Breast Augmentation in Dubai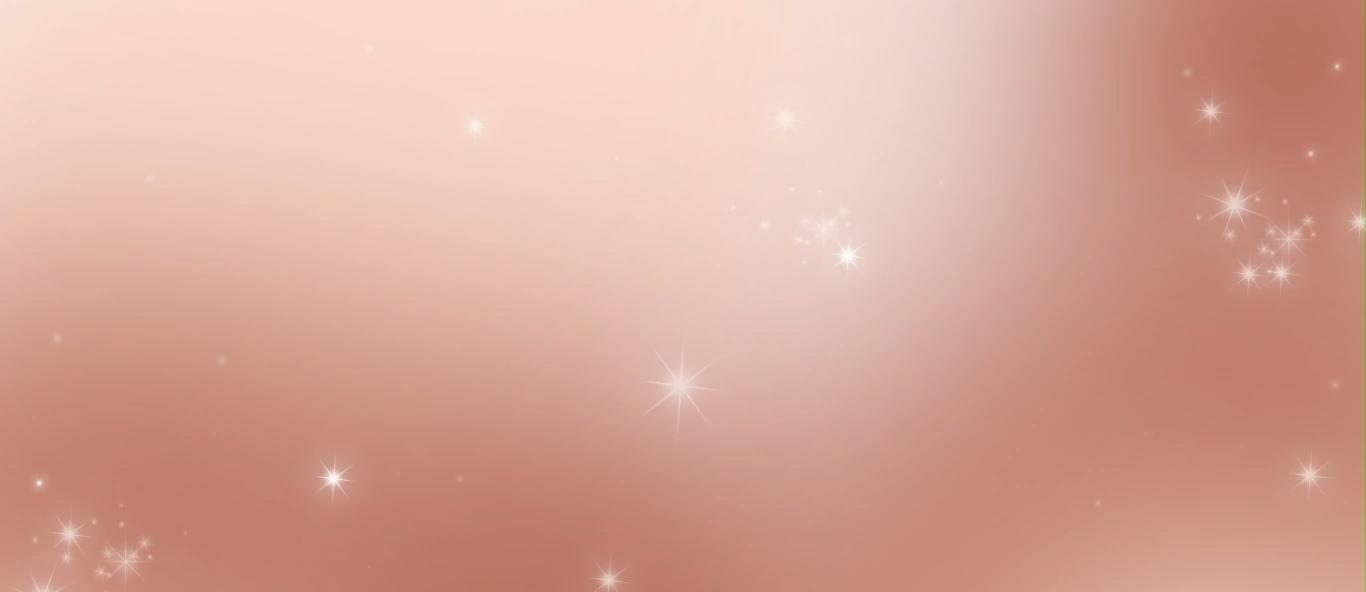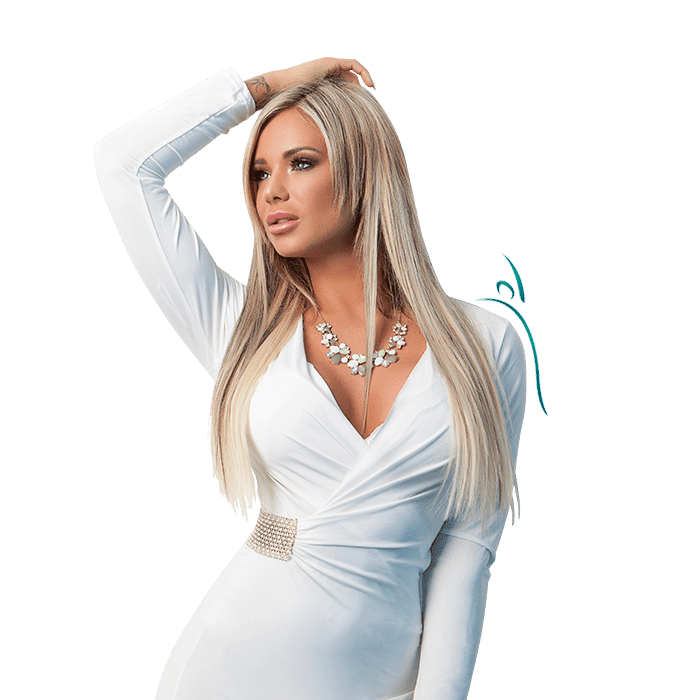 Breast Augmentation in Dubai

ONLY THE HIGHEST QUALITY BREAST IMPLANTS
FOR YOUR BREAST AUGMENTATION IN DUBAI
Breast Augmentation is the surgical process of increasing breast size or enhancing its shape and fullness. Breast augmentation surgery can be done using breast implants or fat grafting/ fat transfer from other body parts. However, breast augmentation using breast implants is the most common breast enlargement method.
Does your small breast size make you conscious? Are your breasts irregularly sized? Do you want to add more cleavage and definition to your breasts? Do you have a desire to be more curvy and voluptuous? If yes, breast augmentation in Dubai can help.
At our state-of-the-art plastic surgery clinic in Dubai, our experienced breast surgeons use the highest quality breast implants to provide you with enlarged, curvy breasts.
BREAST AUGMENTATION
FACTS AT A GLANCE
Anesthesia
IV Sedation/ General Anesthesia
WHY CHOOSE HASAN SURGERY & DR HASAN ALI FOR YOUR BREAST AUGMENTATION IN DUBAI?
Dr. Hasan Ali is among the most experienced breast surgeons in Dubai. He has an unparalleled body of work for breast surgeries, including female breast augmentation surgeries in Dubai & UAE. His clients' results and satisfaction levels are second to none.
A skilled breast augmentation surgeon is also a body contouring expert who truly understands anatomy and aesthetic implications and can give you results that look natural for your body type. Considering this, a surgeon who has mastered breast augmentation and is also a body contouring expert is likely to give the best results for your breast augmentation surgery. And in that respect, Dr. Hasan Ali is a highly accomplished surgeon for breast augmentation in Dubai and is also regarded for advanced body contouring surgeries.
Dr. Hasan is known for his exceptional skills as a plastic surgeon. He is that rare kind of plastic surgeon who is widely respected and trusted by his patients and fellow doctors alike. He has performed 5,000+ surgeries with outstanding results.
Dr. Hasan's clinic – Hasan Surgery – is located in Dubai, UAE, in the prestigious Dubai Healthcare City (DHCC). True to Dr. Hasan's desire for excellence, Hasan Surgery is a highly modern, state-of-the-art cosmetic surgery clinic in Dubai. It is set up as an Ambulatory daycare surgical facility.
Hasan Surgery is an AAAASF-accredited plastic surgery clinic in Dubai since 2016 – the global gold standard for accreditation of outpatient surgical facilities. The accreditation acknowledges the clinic's high standards and latest technology and its focus on patient safety.
Hasan Surgery is a plastic surgery clinic committed to the highest standards of quality and patient safety.
Because of his high standing as a top plastic surgeon in Dubai, Dr. Hasan Ali is also a renowned trainer of plastic surgeons, surveyor, and examiner.
BREAST AUGMENTATION BEFORE / AFTER IMAGES
As per Dubai/ UAE regulations, we are not permitted to showcase images of certain body parts, and particularly female body parts, including breasts, thighs, buttocks, and genitalia. For this procedure, we have a vast collection of before/after images, but those are not permitted to be displayed as per local regulations. We would be delighted to show you our results during your initial consultation. We encourage you to ask our surgeons for the same during the consultation.
What is Breast Augmentation surgery?
Breast augmentation, clinically referred to as augmentation mammaplasty/ mammoplasty, breast enlargement surgery, breast implant surgery, or a "boob job," is a surgery to increase your breast size or enhance its shape and fullness.
Breasts are an essential part of women's bodies. Unfortunately, not all women have ideal bodies, and women with small breasts often feel dissatisfied with their appearance. Curvier and bigger busts can significantly increase a woman's confidence.
Breast augmentation in Dubai at Hasan Surgery is primarily done for cosmetic and aesthetic reasons, though it may also be a reconstructive surgery to restore breasts lost due to surgery, illness, or accident. Women feel empowered and desirable and report enhanced self-esteem with larger, shapelier breasts. This is one of the reasons breast augmentation surgery has one of the highest patient satisfaction rates.
The breast size or enhancement increase is achieved by inserting breast implants or via fat grafting. Breast enlargement using breast implants is among the most widely performed plastic surgery procedures globally. The breast implants used for breast enlargement may be silicone, saline, or composite breast implants.
(For this page, we will restrict ourselves to breast augmentation via breast implants. For details on breast augmentation via fat transfer, please click here.)
How is Breast Augmentation performed?
Breast Augmentation in Dubai at Hasan Surgery is usually done under general anesthesia, though in cases of sub-glandular breast implant placement, this is often done with IV sedation.
During the surgery, your doctor will mark your body, make an incision, create a pocket for the implant, and place the breast implant in the pocket. The incisions will then be closed.
Ideally, there should be no significant lumpiness or irregularity of shape once the procedure is complete.
Who is an ideal candidate for Breast Augmentation?
You may be eligible for breast augmentation surgery if you are a healthy female with a healthy weight, who is dissatisfied with the fullness, volume, shape, or size of your breasts and desires to achieve a larger, fuller, shapelier, more voluptuous, and balanced bust. If both your breasts are noticeably different in size or shape, or you feel your breast size is not correct relative to your body size, or your breasts have reduced in size due to weight loss, you may be a good candidate for breast enlargement surgery.
You should not be pregnant or breastfeeding. You should not have any medical condition that could interfere with wound healing.
Breast Augmentation is not meant for women with poor skin elasticity. It does not correct cellulite issues or excess/ loose skin. It also does not lift sagging breasts, for which a Breast Lift may be needed and can be combined with Breast Augmentation surgery.
Before ensuring your candidature for Breast Augmentation, your breast surgeon will review your medical history and past and present health condition. You will have to discuss your medication, including any herbal supplements.
As a possible candidate, you must have realistic expectations about your resultant appearance after the procedure. You must stop smoking before and after the surgery, as tobacco can slow down the blood flow to the skin and thereby slow down the healing process.
The surgery will show desirable results only on people who are generally healthy and have no previous history of cardiac issues, pulmonary emboli, excessive bleeding, seizures, immunodeficiency disorders, or deep vein thrombosis. People with such conditions are discouraged from undergoing this procedure due to a higher risk of surgical complications.
People on specific anti-inflammatory and anticoagulant drugs are also discouraged from undergoing breast augmentation surgery.
What are the factors to consider when deciding about Breast Implants?
The following factors need to be considered in deciding about your Breast Implants:
Implant Smoothness – Smooth vs Textured
Implant Filling Material – Silicone vs Saline filled
Implant Shape – Round vs Tear Drop (Anatomical)
Implant Width – This is based on the dimension of your underarm to the inside of your breast (typically between 11-14 cm)
Implant Volume – Breast implants are not measured by cup size, but by volume in cc (cubic centimeters – options vary from 120 cc to 850 cc)
Implant Profile – The degree of desired projection or outward protrusion of your breasts from your chest wall
Implant Placement Location – This determines where the implant will be placed and can be subglandular (above the pectoral muscle) or submuscular (below the pectoral muscle)
Implant Incision Location – Your incision may be along the areola, under the breast fold, or under the armpit
All these factors are discussed in more detail in the following sections.
What are the various types of Breast Implants? Which is the best type of Breast Implant?
All breast implants available in the market today have an outer shell made of silicone. The outer surface can be smooth or textured. However, the material used for the inside filling varies.
Based on the silicone outer shell finish, breast implants are categorized as:
Smooth Breast Implants – As the name suggests, these implants' outer shell is smooth.
Advantages:
Allows a more natural movement of the implant within the implant pocket as the implant does not stick to the tissue. They are more suited for women who want round breasts.
Disadvantages:
The implant could rotate and reposition within the implant pocket. They are also more associated with visible "rippling" under the skin.
Textured Breast Implants – The outer shell in these implants is textured and has very fine ridges, like fine sandpaper.
Advantages:
Allows the implants to adhere to the breast capsule, so it stays in place. They are also believed to have a lower risk of capsular contracture. These are better for women who want tear-drop-shaped breasts.
Disadvantages:
They have a slightly thicker outer layer, so some women find that it does not feel natural.
Based on the filling material, breast implants are categorized as:
Silicone breast implants or silicone-filled breast implants – These are breast implants filled with silicone gel. They are the softest implants, and the silicone gel feels similar to your natural breast tissue. A more advanced form of silicone implant used these days is filled with a more cohesive and denser gel and feel like the gummy bear candy. These are hence called "gummy bear" implants or "form-stable" implants.
Advantages:
– Feels and looks more natural and softer
– Available in many shapes and sizes
– Holds shape better, especially the form-stable implants filled with cohesive gel
– Does not rupture or ripple as easily as saline implants
Disadvantages:
– Incision may be longer
– Needs an MRI or ultrasound to check implants
– More expensive than saline implants
– Rupture is more difficult to detect
– Have a higher rate of capsular contracture
Saline breast implants or saline-filled breast implants – These are breast implants filled with a sterile saline solution.
Advantages:
– They are cheaper vs. silicone implants
– A smaller incision is needed as additional saline can be injected into the implant to achieve the desired size
– Being made of a 100% natural filling, it poses a lesser risk in the rare case of leakage or rupture, as the body naturally excretes the saline solution
– Can be used in women 18 years and older
Disadvantages:
– Does not feel as natural as silicone implants
– They tend to be slightly heavier than silicone implants for the same cup size
– They may pose a higher chance of ruptures and rippling
– The implant collapses in case of rupture as the saline solution leaks out
Your choice of breast implant will be guided by your personal preferences, body anatomy, desired size and shape of breasts, and other relevant factors. Your breast surgeon will guide you in making the decision.
What are the different shapes of Breast Implants? How is Breast Implant profile affected by the Breast Implant shape?
Breast Implants come in two shapes – round and teardrop/ anatomical. Both these affect the breast profile differently.
Round Breast Implants – As the name suggests, these implants are completely round. They provide the effect of more cleavage and higher, fuller breasts. With the higher profile provided by round implants, you get more cleavage, lift, projection and fullness in the upper breast. This implant type gives a more obvious and dramatic result. You can choose a high profile or a medium-plus profile with round breast implants.
Teardrop or Anatomical Breast Implants – Once again, as the name suggests, these implants mimic the shape of a tear drop, which is similar to the natural anatomy of the breasts – i.e. they are flatter on the top and fuller towards the bottom. These implants provide a more natural and seamless effect. However, they lack the fullness and dramatic impact of round implants. You can choose a low profile or a medium profile with these implants. A low profile implant creates a subtle volume change, but will not add a major lift. A medium profile breast implant gives you an intermediate lift effect, while retaining a more natural overall appearance.
While the implant shape affects the implant profile, the implant profile is also significant for another reason. It is important to match the implant profile with your implant width. This is essential so that the cleavage created is just right – it maximizes the entire implant width, but does not overdo it, which can give the effect of a single boob or "uni-boob", rather than two well defined breasts.
The final selection of breast implant shape and profile will be made by you based on your personal aesthetic preferences, your unique anatomy, the location of implant placement, the size and type of implant chosen, and other relevant factors. Your breast surgeon will guide you in the decision making process.
What are the different breast implant placement locations or techniques of Breast Augmentation?
Over time, breast augmentation techniques have evolved. The breast augmentation technique based on the location of implant placement can be subglandular (above the pectoral muscle) or submuscular (under the pectoral muscle). You will agree this with your breast surgeon in advance.
Subglandular placement – In this placement type, the breast implant is placed below the mammary glands, but above the pectoral muscle.
Advantages:
– Less pain and discomfort
– Shorter recovery period
– Easier to access and manipulate post-surgery
– Easier to remove implant after useful life expiry
– Creates more cleavage; preferred option for round implants and higher implant profile
– Does not shift when the chest is flexed – i.e. during exercising, weight lifting, etc.
Disadvantages:
– Rippling is more visible
– Result is not as natural-looking as submuscular placement
– Higher risk of capsular contracture
– May be more difficult to do breast cancer screening
Submuscular or Subpectoral placement – In this placement type, the breast implant is placed below the under the pectoral muscle.
Advantages:
– Gives better results for women with small breasts
– Provides more natural-looking results
– Rippling is more hidden
– Lower risk of capsular contracture
– Does not interfere with breast cancer screening
– Implant typically lasts longer
Disadvantages:
– More pain and discomfort
– Longer recovery period
– More difficult to access and remove post-surgery
– Not the preferred option for more cleavage or round implants with high implant profile
– Not recommended for female athletes, weight lifters, and body builders
The choice of breast augmentation technique or implant placement location will be made by your breast surgeon in consultation with you. This will depend on your personal preferences, your unique anatomy, the desired implant shape and profile, the size and type of implant chosen, and other relevant factors.
Where is my Breast Augmentation incision going to be?
There are multiple options for the breast augmentation incision sites.
Areola (Areolar Incision) – The incision is made along the lower edge of the areola, allowing the scar to blend in with the darker color of the areola. This is not a preferred incision option for women who have future maternity plans as it may impact the ability to breastfeed.
Under the breast crease (Inframammary Incision) – The incision is made along the crease or folds under the breast, allowing the scar to be hidden under your bra. This is a preferred option for silicone implants.
In the armpit (Transaxillary Incision) – This incision technique is used for saline implants. The incision is made in the armpit from where a path is created leading to the breast. A pocket is created and the breast implant is placed within the pocket. Once positioned, the implants are filled with the agreed volume of saline solution.
Navel ( Transumbilical Incision or TUBA) – The incision is made along the navel border. This can be used for saline implants. An endoscope is inserted, a pocket is created, and the breast implant is placed within the pocket. Once positioned, the implants are filled with the agreed volume of saline solution.
Abdomen ( Transabdominal Incision or TABA) – This is possible for women who are combining a tummy tuck with a breast augmentation. In this case, the incision made in the abdomen for the tummy tuck can be used for inserting the breast implant.
What is the ideal Breast Implant size for me?
The correct Breast Implant size is a factor of your personal preference and also your body frame. As mentioned earlier, breast implant sizes are not measured in cup size, but in volume – cc / cubic centimeters.
While available implant sizes vary from 120 cc to 850 cc, the determination of the right implant size for you will be done in stages. You will start by stating your ideal choice to the breast surgeon. Based on discussions of shape, profile, texture, etc., you will try out various implant sample shapes and sizes. Through this process, we will conclude on the ideal breast implant size for you.
At Hasan Surgery, we believe in giving results that look more natural, yet appealing. So if you insist on a much larger breast size than we consider appropriate for your anatomy, we may refuse.
How long do Breast Implants last? What happens after the useful life of the Breast Implant is over?
Breast implants are not meant to last forever. Good quality breast implants have a relatively long life – typically between 8 to 12 years. Such implants are also less prone to rupture and leakage, allowing you to enjoy the benefit of their full lifespan.
After the life of the breast implant is over (or if the implant deforms, ruptures or leaks), you will need to undergo a revision surgery to swap the existing implant with a new one, or remove the implant permanently.
Does Breast Augmentation increase the risk of breast cancer? Is Breast Augmentation safe?
This is one of the most commonly asked questions when it comes to breast augmentation. Women who get breast implants are not at a higher risk of getting breast cancer. We use the highest quality of US FDA approved breast implants that have been extensively tested and found safe.
Breast implants do not delay the detection of breast cancer either. Also, women with breast implants who do get breast cancer (not because of the implant, but otherwise) have the same chance of being free from the condition after treatment as women without breast implants.
It is nevertheless advised for all women over 40 years to have an annual mammogram. If you have a breast implant, make sure to choose a center that has the equipment to conduct a mammogram for people with breast implants, and let them know beforehand that you have implants.
Does Breast Augmentation affect my ability to become pregnant?
Your Breast Augmentation surgery or your Breast Implants in no way affect or interfere with your ability to become pregnant.
Does Breast Augmentation affect my ability to breastfeed?
A skilled plastic surgeon knows how to conduct your Breast Augmentation surgery and is extremely careful that your surgery does not affect your milk ducts and therefore, your ability to breastfeed. Having an implant does not mean you cannot breastfeed.
In rare cases, if a nerve has been permanently damaged during the surgery, it may be unable to signal the brain to produce milk for the infant, thereby affecting milk production.
Leaking of the breast implant filling into the breast milk is another extremely rare possibility. If the implant was filled with a saline solution, it poses no real risk to the baby. If, however, there is a concern regarding silicone implant leakage, you may choose to get your milk tested.
At Hasan Surgery, our exceptional breast surgeons will discuss your future maternity plans before determining the implant placement location and the incision location, as these are the main factors that may impact the ability to breastfeed.
Will there be a permanent change in my nipple sensation?
It is common for women to lose some feeling or nipple sensation after a Breast Augmentation surgery. For most women, this only lasts for 6 to 12 months after the breast implant surgery, before returning to normal. However, 15% of women lose their nipple sensation after a Breast Augmentation.
What is the cost of Breast Augmentation in Dubai?
The cost of Breast Augmentation in Dubai depends on the following factors:
Skill and experience of the plastic surgeon
Standard of the clinic/ hospital where the surgery will be performed
The choice of breast implant – saline or silicone
The quality of breast implant
Extent of breast size increase desired
Whether the procedure is combined with other breast or body contouring surgeries
It is advised to get an initial consultation from a specialist plastic surgeon to know the cost applicable to your case and your eligibility for the procedure.
What anesthesia is usually given for Breast Augmentation?
Breast Augmentation is performed under IV sedation at our clinic in Dubai, or under general anesthesia at our allied accredited hospital in Dubai.
When can I resume normal activities after my Breast Augmentation?
Most women are able to resume normal activities within 3-7 days. We recommend you ideally schedule 1 week off from work after your Breast Augmentation surgery. The complete healing and recovery after the surgery will need more time.
Take note that even after 1 week off, you might be required to avoid specific activities until you are fully recovered. Light exercises can be started after 3 weeks. For women whose work involves strenuous physical activities, you'll need to wait another 5-6 weeks before resuming your normal activities.
What are the possible risks and side effects of Breast Augmentation surgery?
Breast Augmentation in Dubai at Hasan Surgery is a very safe procedure in the hands of a skilled breast augmentation surgeon, but the following complications may be seen:
Infection
Swelling & bruising
Capsular contracture – scarring around the implant
Implant rupture or leakage
Implant rippling – wrinkling or creasing of the implant
Implant displacement
Hematoma – fluid accumulation under the skin
Temporary numbness or nipple sensitivity
Permanent loss of sensation in the nipples
Damage to milk ducts/ nerves/ mammary glands
Interference with breast x-ray – breast MRI or ultrasound may be needed, instead of an x-ray for a mammogram
Asymmetry
Contour irregularities
What recovery and post-operative precautions are needed after a Breast Augmentation surgery?
Most patients experience pain and discomfort after the surgery when anesthesia effects diminish. You will start to feel comfortable after 2-3 days.
Immediately after the Breast Augmentation surgery, the incisions will be covered in bandages. These loosely wrapped bandages will help minimize the swelling. Sometimes, a small tube will be placed in the treated areas to drain away from the excess blood and lymph fluid. After removing the bandages and the tube, your breast surgeon will recommend you wear a support bra for a few weeks to aid the healing process and keep the swelling down. It is normal to feel some loss of sensation or higher sensitivity in the treated areas after the surgery. This temporary numbness/ sensitivity will go away within a few days. You may also have difficulty stretching or raising your arms.
You will be prescribed antibiotics to avoid infection. During your first week of recovery, you can expect issues with pain and bruising. The pain is managed with prescribed medications and the bruising through cold compresses or Arnica gel. You should get plenty of rest during this time, though you should walk lightly in order to promote circulation and avoid blood clots.
After the first week of recovery, it is necessary to do a follow-up visit with your plastic surgeon to monitor your progress— to check the incision sites.
For the first 3 to 4 weeks, avoid bending, stretching, or lifting.
After this period, you will have recovered enough to return to your normal routine as long as it does not involve strenuous physical activity. Pain and and major bruising will have subsided.
It is advised to stay away from all intense physical and athletic activities which may strain your breasts for about 6-8 weeks after the surgery.
It is still best to do follow-up visits with your plastic surgeon for continuing post-surgical care. You should also go for mammograms at recommended intervals.
When will the results of my Breast Augmentation surgery be visible?
Post-surgery, there will be an immediate visible improvement in the shape and appearance of your treated area, though there will be bruising and swelling that may last for 2-4 weeks. The implants may also be higher than their intended final position, and one implant may look different than the other, and they will settle down to the right position and symmetry within a few months. The final results from your Breast Augmentation surgery will be visible within 6 months.
How can I maintain the results of my Breast Augmentation surgery?
The results obtained from a Breast Augmentation surgery are long-lasting. Choosing a skilled plastic surgeon and using high quality breast implants will also maintain your results longer. Maintaining a stable and healthy weight also gives longer-lasting results.
Please note though that your breasts can change over time due to aging, pregnancy, breastfeeding, weight changes, gravity, and hormonal factors.
For best results, strictly follow the care instructions of your plastic surgeon, prior to, and in the aftermath of the surgery.
Breast Augmentation Video Gallery
Breast Augmentation via Breast Implants
*Disclaimer: Plastic & Cosmetic Surgery Results Can Vary Significantly Between Patients. In terms of results and expectations, there are numerous variables with every patient, surgery, recovery, and healing period. For more information, please read our Full Disclaimer.
In addition to the before/after images of our work, the praise of our clients regarding our services is the best and highest reinforcement of our abilities. It's also our biggest motivator.
Dr. Hasan is one of the best doctors I have ever met, the center is very professional and the staff are friendly. The center is well known in Dubai, I received a very good review from my friend who had a long experience with the center and her feed back was really true. I have done breast surgery and the result was great, when I admitted to center at surgery day I was confused and afraid, dr Hasan was really supportive and he explained to me all of the steps that we will go thorough he was very confident and his words made me calm down. I wish him and the center all the best.

Fatima Omar (Prior to 2020)
Great team of experienced professionals! Everyone is professional, courteous and caring. Dr. Hasan is extremely knowledgeable and explains the process so that you are comfortable with procedures that being performed. I love my results!!

Lasaundra Stuckey (2020)
The customer service was great, the place was nicely maintained and staff was very clear when explaining the procedure and making me feel comfortable throughout the surgery. The procedure was a delicate one and was handled with care. Minimal scarring with excellent cosmetic outcome. Thank you

Hafsa 1shine (Prior to 2020)